Like weely giveaways? Like exclusive classes? Like special offers?
Then your'll love our Newsletter!
Description
Those wishing to do a half day, to get a sense of what you can learn, may choose to purchase supplies and start creating! Marnie will assist you in making a Hat & Brooch, table decoration, small scarf, bowl, sculptural piece or ideas you may have.
Let Marnie know if you have a pet project you've always wanted to complete, a short discussion will establish if you need any prior objects or materials to bring.
Come all day and you will be instructed on how to create larger wearable art felt pieces such as scarves, hat &scarf sets, wraps, bags, table and bed runners, visual art, home furnishings, large bed throw and even vests. You can even buy supplies at the venue. (A price list of what's available will be sent to you after registering well prior to class)
+ More
What you will learn
Wet & Nuno Felting, an ancient process where you make fabric out of wool and other natural fibers.
You can be wildly creative, bravely use colour and texture like never before!
Embark on Hat & Brooch creation, table decoration, small scarves, bowls, sculptural pieces or random ideas you have. these projects are designed to be finished within the 3 hours.
What you will get
Knowledge of wet and Nuno felting using fibers such as Merino wool and Silk.
Know why felt is created during the process with an opportunity to explore different creative styles
Learn a wonderful meditative practice, that can be shared with a loved one
A sense of bonding with other creatives which often occurs.
Fun and laughs that ensue during the creative process of felting can be both a social event and time of inner reflection.
Regular attendance will build relationships and improve mastery of this eon old craft.
---
What to wear
Casual clothes, preferably without long loose sleeves or a method or fastening them
Appropriate for
People of any age that like tactile arts are welcomed.
---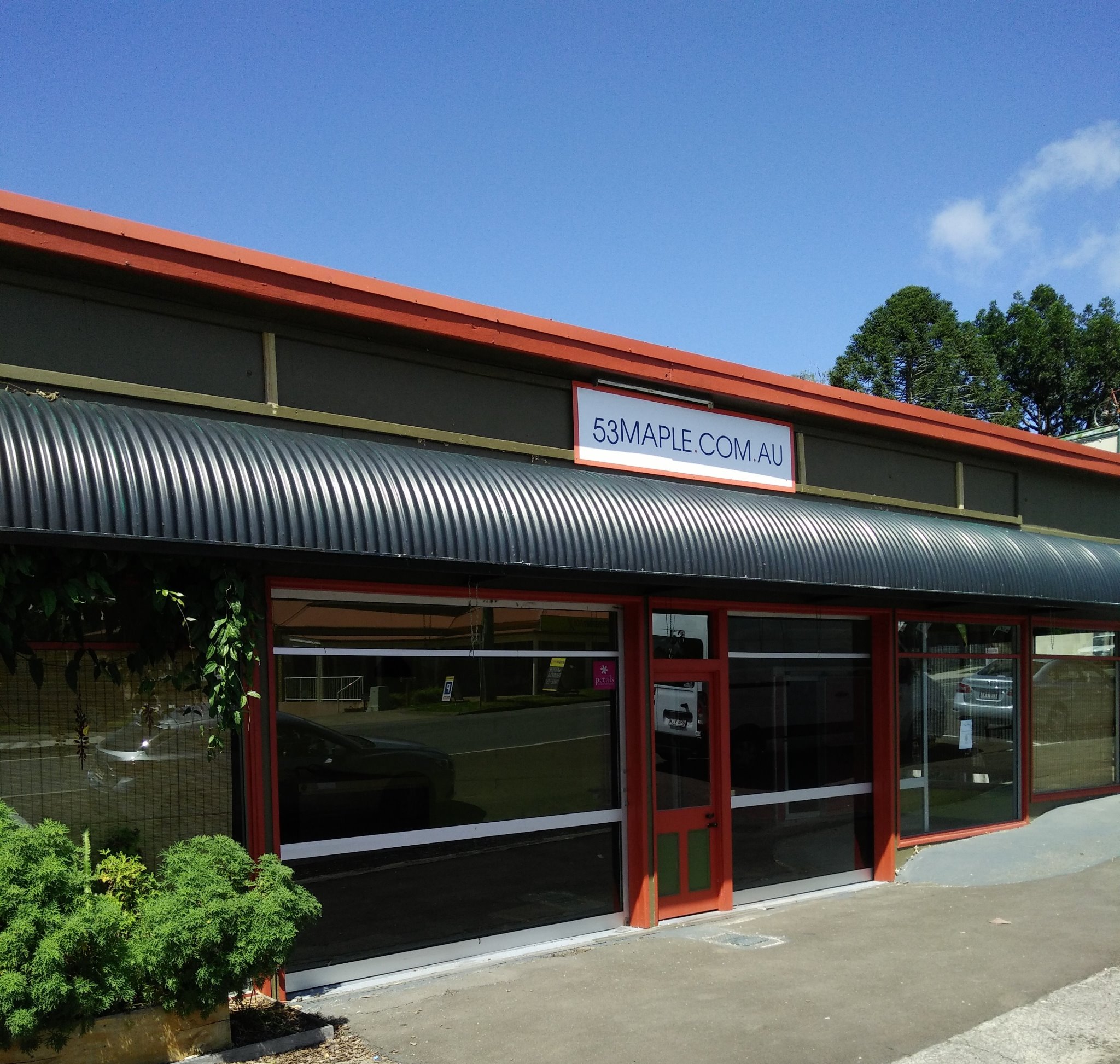 53Maple is a further step towards educating people with life skills that benefit the greater good, we support sharing of skills and knowledge to preserve people's learning. The WeTeachMe platform is an example of educating and sharing which supports the wider community in general.
The space we use became available when a building in main street Maleny became vacant after the resident Florist moved to new premises. After some discussion it was decided there is a need to share the space to advance knowledge in unique skill sets which can be quickly learnt an passed on by example and experience. Examples of workshops and classes to be run are photography, organic cooking, painting, sign writing, cake baking, etc.
IMPORTANT INFORMATION
We understand sometimes things change, cancellations will be accepted up to a week prior. As our International model is being flown in from interstate cancellations later than a week prior can be accepted as payment on a future class of your choice. Photography classes will be run on weekends roughly every two weeks with different themes.
Accommodation
Maleny is situated on the Sunshine Coast Hinterlands, a truly beautiful area less than 100km North of Brisbane. Many people coming for classes will find it convenient to book local accommodation which will be posted on www.53Maleny.com.au. We don't specifically endorse private companies or individuals, however offer this as a service to make the whole experience one of positivity and learning, having good rest we feel will contribute to your enjoyment.
+ More