Description
Points of Interest: Opera House - Walsh Bay - Observatory Hill - Circular Quay - Darling Harbour
Our 'Sydney City' guided electric bike tour is the perfect way to get orientated around Sydney. Our guide will lead the way on a bike friendly route that showcases some of Sydney's most famous sights including riding over the Harbour Bridge. Commentary provided.
Height, Weight and Age Restrictions. Our e-bike is a one size fits all frame with some restrictions. Minimum ride height of 140cm/4ft 7in and maximum rider weight of 100kg/220lbs. If you for any reason you don't meet any of the above requirements please contact us immediately
What if it rains. Guests should always be at BlueBananas HQ at 9am (unless we have contacted you otherwise) - Sydney weather is unpredictable. If the rain is heavy and we deem it unsafe to ride - you will be given a chance to rebook :) If you have any further questions, please don't hesitate to give us a call on +61 2 9114 8488 or email us at info@bluebananas.com.au.
Distance: 19kms/12m
Group Size: 1 to 6
+ More
Class Schedule
Please choose date/time when booking Mondays | Tuesdays | Wednesdays | Thursdays | Fridays | Saturdays 9:00 AM (9:30 AM departure) 1:00 PM (1:30 PM departure) Duration: 2.5hrs Approx. (incl 15min orientation)
What you will learn
Perfect way to get orientated around Sydney
Sydney's most famous sights including riding over the Harbour Bridge
What you will get
Well maintained Gocycle electric bicycle
Australian Standards approved bicycle helmet
Bottle of water
Sydney weather is unpredictable. We will provide rain jackets at the start of the tour
---
What to bring
We recommend a small back pack to carry your water and personal belongings (we can hold larger items at the BlueBananas store). If you do not have a back pack, we can provide one
A camera and a happy attitude helps make the ride much more enjoyable
What to wear
We recommend enclosed shoes and appropriate clothing depending on the weather. If it sprinkles, we will provide you with a rain jacket. Sunglasses and sun screen is also highly recommended!
Appropriate for
This tour is perfect for those with limited time without compromising on Sydney's best sights (Recommended minimum age 12+)
---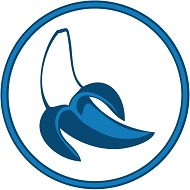 Founding partners Michael Fattal and Steven Do are two friends who are passionate about tourism and cycling. Michael operates a travel company called PlanetBlueTours and Steve is a keen cyclist and bean counter.
Michael and Steven enjoyed organising regular local bike rides around Sydney with friends, family and visitors from overseas. A big challenge for Michael is that he was born with Cystic Fibrosis, a disease with no cure that has inhibited his ability to be physically active e.g. can't walk more than 50 metres without being short of breath. Because he wanted to ride with his friends, Michael began to research into electric bikes. After months of searching, he found the perfect bike all the way from the UK – the Gocycle. From the idea of leading guided electric bicycle tours around Sydney, BlueBananas was born.
Our vision is for BlueBananas to become a world renowned Australian company operating in every major city in Australia.
+ More