Drawing to Sculpture: Contemporary Drawing, Collage and Assemblage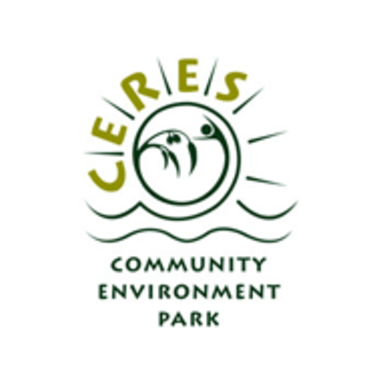 ---
---
Description
Open up and get in touch with your creative process!
You will embark on a journey through a range of drawing, collage and sculptural assemblage techniques over the day. This workshop teaches open experimentation with different materials and techniques in order to free up the creative art making process and engage in non-linear thinking. You will lean a number of different drawing techniques such as observational drawing, automatic drawing, the basics of collage and composition, ideas regarding colour, form and spontaneity and techniques to create your own playful sculpture construction.
This workshop focuses on letting go of ideas regarding working towards a preconceived outcome and will communicate an understanding of process driven artwork, the language of abstraction and the logic of using non-traditional art materials such as sticks, foam, recycled paper, thread and beads. The workshop is tailored to everyone regardless of whether you have had little or lots of art making experience!
CERES members and concession holders are entitled to a 10% discount. Enter "ceresmember" under the promotion and gifts code field.
*Please note that the CERES member or concession discount does not apply to "Bring-A-Friend" tickets which are already discounted
For Information on our cancellation policy please click here
Trainer bio -
Rebecca Delange has had 10 years experience as a professional contemporary artist. She is holds a Bachelor of Fine Arts (Honors) from VCA, a Graduate Diploma in Art History and Social Science from the University of Melbourne and is currently completing her Masters in Contemporary Art at VCA.
She has participated in an extensive number of solo and group exhibitions both in Australia and internationally.
Her practice is multi-disciplinary, expanding from drawing and photography into painting, sculpture and installation. In 2008 she was the winner of the Wangaratta Sculpture Biennale Ephemeral Prize. She was awarded the Marten Bequest Traveling Scholarship for Sculpture in 2009 and traveled to Europe in 2009 and 2010 participating in residencies and exhibitions at Polymer Culture House, Tallinn Estonia, TAKT Artist in Residence, Berlin, Germany and the Watermill Centre, Long Island, New York. In 2010 she was the recipient of an Australia Council Art Start Grant.
Rebecca has been running workshops, providing private tutoring work and folio development work to clients since 2009. She is currently mentoring students in the First Site artist residency program at RMIT.
She recently exhibited work in 'Fin' at Utopian Slumps Gallery in Melbourne and mounted a solo exhibition, 'Plus + Minus' at Strange Neighbor Gallery, Fitzroy, Melbourne in December 2014.
For more information on her art practice and a complete CV please go to her web site rebecca.delange@weebley.com
+ More
What you will learn
Creative inspiration
Open experimentation with different materials and techniques
What you will get
Knowledge and skills to confidently explore the creative process
Your own beautiful drawings, collages and sculptural assemblage to take home!
A take home information about artists, sculpture, drawing and collage processes and a list of places where you can purchase further materials.
---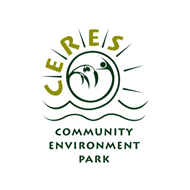 CERES - Centre for Education and Research in Environmental Strategies, is an award winning, not-for-profit, sustainability centre located on 4.5 hectares on the Merri Creek in East Brunswick, Melbourne.
It is also a thriving community, an urban farm, Australia's largest deliverer of environmental education, an event and conference venue and a place rich with social and cultural diversity. CERES is recognised as an international leader in community and environmental practice.
Built on a decommissioned rubbish tip that was once a bluestone quarry, today CERES is a vibrant eco-oasis. 350,000 people visit CERES each year. Many more engage with us through our Sustainable Schools program which takes sustainable education into schools across the state.
CERES' green technology displays, buildings, education and training programs and social enterprises (CERES' Organic Market, Café, Permaculture Nursery and Fair Food organics delivery) demonstrate food security, sustainable agriculture, energy efficiencies, renewables and water conservation in action.
CERES is a model for a future with sustainability, innovation and connectedness at its heart.
Come, be welcome, you never know what you will find on our rambling paths.
+ More