Natural Building - Build a Book Exchange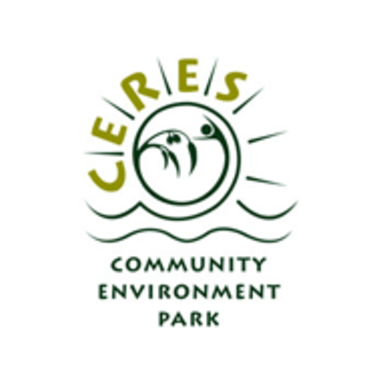 ---
---
Description
Come down to CERES and be prepared to get muddy!
In this fun and practical introduction to natural building youwill learn primary design concepts and techniques while working in miniature. We'll be mixing up clay, sand and grasses found along the Merri Creek as well as recycled bottles and timbers to construct a little lending library. You will have a chance to sample working with cob, light earth or 'slip straw', basic carpentry and decorative embellishments such as recycled bottle construction.
This is a taste tester to get you thinking about Natural Building and scheming larger designs. There will be a combination of theory, demonstration and learning by doing. We will emphasise resourcefulness and sustainability through the use of hand tools and salvaged and ethically sourced materials. See what natural resources can be found in the local area and have a fun day creating! All ages welcome, children may attend if supervised by an adult.
*photo courtesy www.earthenendeavors.com
CERES members and concession holders are entitled to a 10% discount. Enter "ceresmember" under the promotion and gifts code field.
*Please note that the CERES member or concession discount does not apply to "Bring-A-Friend" tickets which are already discounted
Trainer Bio:
Perri Campbell is a local Natural Builder and Furniture Maker. They are passionate about resourcefulness, using hand tools and keeping the old trades alive. Accessibility and thoughtful engagement with the natural environment are central to their creative work and teaching ethos, where they place a strong emphasis on utilising and scavenging natural and repurposed materials and using people power over fossil fuels. They value everyone's unique contributions to projects and builds and are super excited about how building with our hands can also build community. Perri studied a diploma of furniture design and trained with the Mudgirls Natural Building Collective in Canada, as well as honing their skills in commercial and community settings. People of all ages and genders are encouraged to attend Perri's workshops. They are especially interested in offering safe learning environments for women, trans and gender diverse people to learn land-based skills.
For Information on our cancellation policy please click here
+ More
Class Schedule
Workshop runs from 10AM - 4PM
What you will learn
About alernative building materials
About alternative building techniques
What you will get
Skills to embark on your own project
Chance to build/practice on a real project
---
What to bring
Durable waterproof gloves for plastering
Sturdy, enclosed footwear
Rain jacket/hat/sunscreen depending on weather
Sunglasses or goggles to protect eyes
Water bottle
Lunch and snacks to sustain you
What to wear
Clothing that you don't mind getting dirty
---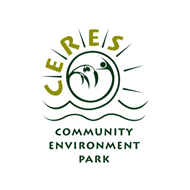 CERES - Centre for Education and Research in Environmental Strategies, is an award winning, not-for-profit, sustainability centre located on 4.5 hectares on the Merri Creek in East Brunswick, Melbourne.
It is also a thriving community, an urban farm, Australia's largest deliverer of environmental education, an event and conference venue and a place rich with social and cultural diversity. CERES is recognised as an international leader in community and environmental practice.
Built on a decommissioned rubbish tip that was once a bluestone quarry, today CERES is a vibrant eco-oasis. 350,000 people visit CERES each year. Many more engage with us through our Sustainable Schools program which takes sustainable education into schools across the state.
CERES' green technology displays, buildings, education and training programs and social enterprises (CERES' Organic Market, Café, Permaculture Nursery and Fair Food organics delivery) demonstrate food security, sustainable agriculture, energy efficiencies, renewables and water conservation in action.
CERES is a model for a future with sustainability, innovation and connectedness at its heart.
Come, be welcome, you never know what you will find on our rambling paths.
+ More