Biochar Gardening with Adrian Whitehead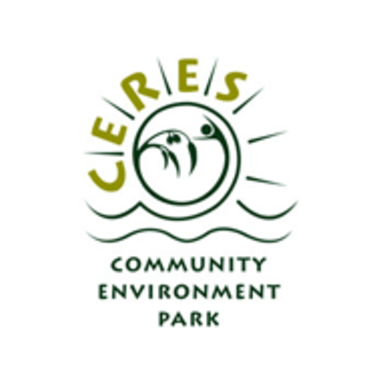 ---
---
Description
Join Adrian Whitehead to discover more about this mysterious and highly beneficial soil additive. What it is, a brief history of its use, why it works and how to use it to benefit soil fertility at home. Also, take some home to try it out for yourself.
Biochar is the carbon rich 'hull' of a plant that remains when it is burnt buy pyrolysis (without oxygen). This has long been used as a soil enhancer to retain water, improve soil biodiversity and enhance available nutrients that can boost plant growth and potentially utilises agricultural wastes.
CERES members and concession holders are entitled to a 10% discount. Enter "ceresmember" under the promotion and gifts code field.
*Please note that the CERES member or concession discount does not apply to "Bring-A-Friend" tickets which are already discounted
Trainer Bio:
Adrian Whitehead is an educator at CERES and life long environmental campaigner. Adrian has co-founded and campaigned with a number of organisations including Beyond Zero Emissions, Last Chance Tours and Otway Ranges Environment Network, and Save the Planet. Adrian began to get interested in biochar 10 years ago when looking for a method of drawing down historical emissions to create a global cooling. Since then Adrian has made and used biochar at home and his Otways permaculture property, attended an international conference on biochar in Japan and visited the NSW DPI biochar research facility. He recently organised the biochar session at last years sustainable living festival.
For Information on our cancellation policy please click here
+ More
Class Schedule
This workshop runs from 2:00PM to 4:00 PM
What you will learn
How Biochar is made, benefits and ways to activate and use it at home
---
What to wear
Casual clothes
---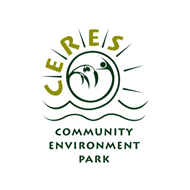 CERES - Centre for Education and Research in Environmental Strategies, is an award winning, not-for-profit, sustainability centre located on 4.5 hectares on the Merri Creek in East Brunswick, Melbourne.
It is also a thriving community, an urban farm, Australia's largest deliverer of environmental education, an event and conference venue and a place rich with social and cultural diversity. CERES is recognised as an international leader in community and environmental practice.
Built on a decommissioned rubbish tip that was once a bluestone quarry, today CERES is a vibrant eco-oasis. 350,000 people visit CERES each year. Many more engage with us through our Sustainable Schools program which takes sustainable education into schools across the state.
CERES' green technology displays, buildings, education and training programs and social enterprises (CERES' Organic Market, Café, Permaculture Nursery and Fair Food organics delivery) demonstrate food security, sustainable agriculture, energy efficiencies, renewables and water conservation in action.
CERES is a model for a future with sustainability, innovation and connectedness at its heart.
Come, be welcome, you never know what you will find on our rambling paths.
+ More