Build a Kenyan Top Bar Beehive (2 days) with Perri Campbell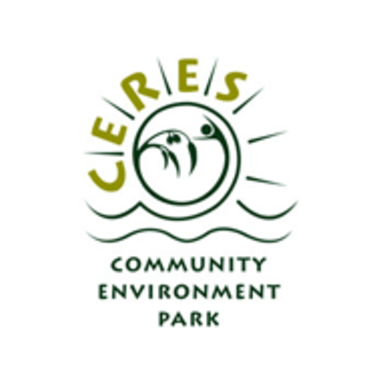 ---
---
Description
Build a Kenyan Top Bar Beehive - an introduction to sustainable timber projects and natural beekeeping
This two day workshop is an introduction to both sustainable carpentry and natural beekeeping. Over the course of the weekend we will build a Kenyan-style horizontal top bar beehive as a class group, with guest speaker Martin offering a short talk and Q & A session on natural beekeeping and the particularities of this sort of hive. We will be using primarily hand tools as well as recycled and ethically sourced milled-to-order timbers.
What you will learn
• The fundamentals of making with timber - Using hand tools- Design principles- Construction methods and techniques,- Understanding timbers, - Using natural finishes, - Basic tool maintenance, - Where to source workable hand tools and ethical timbers.
• Hands-on, practical experience making a horizontal top bar beehive, transferable to other sustainable timber projects.
• Information about bees and beekeeping essentials and about the workings of a top bar beehive.
Participants will be supplied with printed instructions for making a hive at home as well take home information and a guide to further resources for beginning natural beekeeping.
We aim to equip you with the skills and confidence to make your own beehive and start beekeeping this season!
CERES members and concession holders are entitled to a 10% discount. Enter "ceresmember" under the promotion and gifts code field.
*Please note that the CERES member or concession discount does not apply to "Bring-A-Friend" which are already discounted
Trainer Bio:
Perri Campbell is a local Natural Builder and Furniture Maker. They are passionate about resourcefulness, using hand tools and keeping the old trades alive. Accessibility and thoughtful engagement with the natural environment are central to their creative work and teaching ethos, where they place a strong emphasis on utilising and scavenging natural and repurposed materials and using people power over fossil fuels. They value everyone's unique contributions to projects and builds and are super excited about how building with our hands can also build community. Perri studied a diploma of furniture design and trained with the Mudgirls Natural Building Collective in Canada, as well as honing their skills in commercial and community settings. People of all ages and genders are encouraged to attend Perri's workshops. They are especially interested in offering safe learning environments for women, trans and gender diverse people to learn land-based skills.
For Information on our cancellation policy please click here
+ More
Class Schedule
This workshop runs from 9:30 AM to 5:00 PM Saturday 29th and Sunday 30th April
What you will learn
Skill-building in ethical timber construction and use of hand tools
Information about bees and beekeeping essentials and about the workings of a top bar beehive
What you will get
Detailed instructions on how to build your own top bar beehive
---
What to bring
Notepad
Writing materials
What to wear
Casual, sturdy footwear
---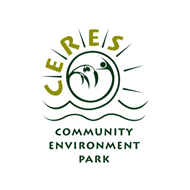 CERES - Centre for Education and Research in Environmental Strategies, is an award winning, not-for-profit, sustainability centre located on 4.5 hectares on the Merri Creek in East Brunswick, Melbourne.
It is also a thriving community, an urban farm, Australia's largest deliverer of environmental education, an event and conference venue and a place rich with social and cultural diversity. CERES is recognised as an international leader in community and environmental practice.
Built on a decommissioned rubbish tip that was once a bluestone quarry, today CERES is a vibrant eco-oasis. 350,000 people visit CERES each year. Many more engage with us through our Sustainable Schools program which takes sustainable education into schools across the state.
CERES' green technology displays, buildings, education and training programs and social enterprises (CERES' Organic Market, Café, Permaculture Nursery and Fair Food organics delivery) demonstrate food security, sustainable agriculture, energy efficiencies, renewables and water conservation in action.
CERES is a model for a future with sustainability, innovation and connectedness at its heart.
Come, be welcome, you never know what you will find on our rambling paths.
+ More