Style Me! Jewellery Making Workshop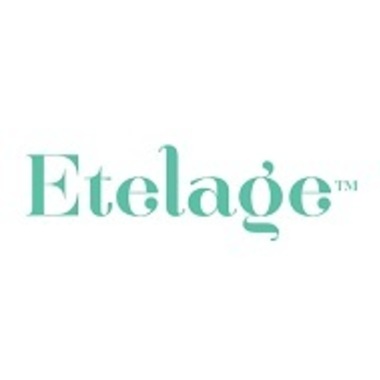 ---
---
Description
Wear the same "uniform"?
Want to accessorise, but cannot get it right for your shape?
Overwhelmed by choice?
This workshop is for you!
Jewellery designer, stylist and educator Christine Smalley will take you through two sessions in the evening:
Session 1
This is an interactive and fun session of discovering your style with a quiz, establishing a virtual mood board of your style inspiration and then learn how you can use jewellery to accentuate your best bits.
Session 2
In the second session, Christine will show you how to make jewellery based on your body style and shape! Make big boho chandleier earrings or pretty dainty drops to a glam rock or retro pendant.
Using quality and unqiue Czech glass ebads and delicate brass stampings, dip into the jewellery bar and make something that expresses you!
+ More
What you will learn
Knowing what you like & what pieces suits your body shape is the key to pulling your look together & feeling great! Etelage jewellery gives you the perfect tools to style your own fashion canvas.
Discover which earring styles suit the shape of your face & how to choose the correct length necklace for your body type.
Learn a basic jewellery technique of linking beads to create earrings & pendant necklaces.
What you will get
Make 2 pieces of jewellery: earrings & beaded chain pendant necklace
Instructional jewellery technique flyer for future reference
Discount coupon for future beading supplies from Etelage
A ruler & measurements for jewellery design
Instructions on how to find style inspiration in the virtual world
Instructions on how to organise your style inspiration in the virtual world
Style kit handout for future styling reference
---
What to bring
Note Pad
Tablet or Mobile Phone
---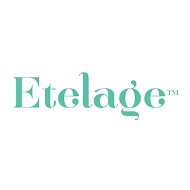 Etelage, established in 2002, is a design studio offering bespoke jewellery made in Sydney, workshops at Breathing Colours Gallery Rozelle and an online artisan bead + jewel store.
Founder of Etelage, Christine Smalley has designed for galleries such as National Gallery Australia (ACT), contributed to film incl The Great Gatsby and has produced 2 DVDs in jewellery making, distributed nationally through Lincraft, Target and maybe even your local library.
The Etelage brand has become synonymous with innovative design and meticulous handcrafting, using a variety of unique old and new elements sourced globally and stocked in galleries and boutiques nationally.
Christine observes that generally as a society we are becoming more mindful about our choices: conscious of choosing products which are made using artisan traditions & not mass produced, and seeking quality over quantity. So it is with that philosophy she shares her skills and knowledge of jewellery design to encourage all her students to awaken their creative soul and seek beauty, slow, artisan and local.
Christine creates a teaching environment where participants can share ideas, be inspired and let their imaginations run wild! With over 14 years teaching experience, Christine is dedicated to empowering her students to become better designers and better makers, equipping them with skills and confidence to create whatever her students dream!
So if it feels like all work and no play, Etelage offers a flexible & varied program from beginner jewellery workshops & master classes to regular monday beading meetups. Make some jewellery that will impress you as well as your friends. Pick a class that suits you, gather your girlfriends & give yourself a creative fix now.
+ More