Description
This course is suitable for both those with no prior knowledge in jewellery making, as well as those more versed. Throughout the course some advanced techniques such as roller printing, bezel setting and reticulation will be demonstrated.
+ More
Class Schedule
Duration: 2.5 Hours per session
What you will learn
Learn the techniques of jewellery making in this beginners course.
Advanced techniques such as roller printing, bezel setting and reticulation will be demonstrated.
Students will have the opportunity to design and make a ring set as well as a pendant or earrings.
What you will get
Expert tuition from an experienced teacher!
Materials included
---
What to wear
Casual (Warning: It might get messy)
Appropriate for
all skill levels
---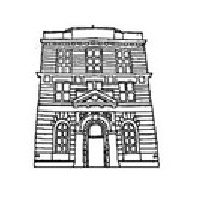 GAFFA - CREATIVE PRECINCT
Starting from humble beginnings as a small studio and gallery space in Surry Hills founded by Aidan Li and Kelly Robson, Gaffa is now a multi leveled Creative Precinct located in the heart of Sydney's CBD next to Town Hall Station. The ground floor houses long term tenants, Level 1 is a dedicated gallery level of four gallery spaces run by a curatorial team, Level 2 has jewellery workshops and studio spaces and Level 3 houses more studio spaces and a rooftop that has beautiful views of the Sydney CBD.
To date, Gaffa's jewellery workshop level is the largest of its kind in Australia and was the basis of Gaffa's beginnings. Now, in 2016 in our tenth year of operating Gaffa has grown into a larger entity that prides itself on providing a space to both established and emerging artists to foster their practices and exhibit their works. We remain committed to nurturing cross-platform collaboration, collectivity and cohesion within the contemporary arts community and to contributing to a wider converstaion in the Sydney art scene.
Gaffa is truly an individual, with no other one arts organisation acting quite the way that we do.
+ More