Like weely giveaways? Like exclusive classes? Like special offers?
Then your'll love our Newsletter!
Description
Learn the wonders and magic of working with indigo dye.We will show you how to use the basics of shibori and tie dye to unlock your inner creative powers.
Fabric supplied but we encourage you to bring your own pieces to up cycle.
Make a silk scarf as your final project
+ More
What you will learn
Learn the wonders and magic of working with indigo dye
How to use the basics of shibori
Tie dye to unlock your inner creative powers
What you will get
Fabric supplied but we encourage you to bring your own pieces to up cycle
---
What to bring
BYO natural fibres fabrics. Old sheets or clothes you want to upcycle
What to wear
Wear comfortable non precious clothes and be prepared to get your hands dirty
---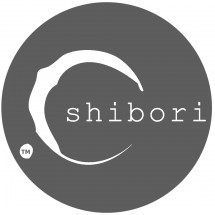 1. Tell us a little bit about the history of shibori?
Shibori is the Japanese art of resist dyeing. It has been used in Japan to embellish and decorate cloth for over 4000 years. You often see very intricate shibori on traditional kimonos and obi sashes, but the art of resist dyeing is found in cultures all over the world from Indonesia to Africa, they all have their own version of this craft. For as long as we have been wearing cloth we have been finding ways to decorate it.
2. What are the differences - if any - between shibori and tie dye?
Both shibori and tie dye are resist dyeing techniques but while tie dye draws inspiration from shibori it is more free and unplanned in its approach. In traditional shibori everything is carefully planned out and methodically done, as shibori artisans train for many years and are highly skilled. In tie dye anything goes and there are few rules, it is perfect for a beginner as all you really need is some fabric and dye.
3. How do you think shibori fits in to the modern home ware design world?
Current trends reveal that people are gaining an appreciation for the authenticity of the hand done. A hand done shibori piece like other hand crafts tells a story of the artists ideas and processes. Shibori has unlimited room for new interpretation and designs and its organic forms and textures fit perfectly in the current trends for hand done and slow cloth.
4. Are modern techniques very different from the ancient ones.
The idea behind modern shibori is very similar to the traditional versions. Contemporary interpretations tend to have simplified techniques on larger scales minimising the labour.
5. What is the main appeal of shibori pieces for customers?
There is always something really charming about handmade fabrics. Similar to buying an artwork from an artist, each piece is unique and the buyer is getting something truly one of a kind.
6. Does shibori necessarily have to be indigo or can any colour dye be used?
People often associate indigo with shibori as it there are so many beautiful examples of it found in Japan. Indigo is one of the many dyes used and it is very popular for its distinctive colour and unique properties, but shibori is a resist dyeing technique that can be used with any dye colours.
7. What's your favourite treatment of this technique?
There are so many ways to use shibori. We love experimenting with shape resist otherwise known as itajime. Itajime is a techniques were the fabric is pleated before being clamped or bound between two wooden shapes. It creates a repeating geometric style pattern which can be varied by changing pleating or varying the shapes used. So many variations, like all shibori techniques the possibilities are endless!
+ More
---
Cancellation & Refund Policy
Returns Policy
If for any reason you are not happy with your purchase, you may return the items postmarked within 30 days of receipt for an exchange or refund to your original method of payment. Please note that original shipping charges are non-refundable.
To return or exchange something, please follow the steps below:
Contact us+ and we'll email you a Return Authorisation number.
Fill out the Returns Form with the details of the items you're returning. The Returns Form will be enclosed with your order.
Pack items with your Tax Invoice and Returns Form in a secure satchel/carton, or reuse the original packaging. Please ensure that all items are enclosed in their protective packaging or their return may be refused.
Mail your return to Shibori.
Items must be returned in their original condition (unused, unwashed, unaltered) with the tags attached within 30 days of purchase. Sales products are final sale and are not eligible for return or exchange. Please allow 14-21 business days from the time you mail your order for your return or exchange to be processed. We will notify you via email once your return has been processed.
Damaged or Faulty Goods
We will provide a refund or exchange where goods are faulty, wrongly described, or different from the style shown. Please contact us and we'll let you know what we need to process your refund.
Gift cards are excluded from this policy.
+ More
Terms & Conditions
SHIBORI WORKSHOP TERMS & CONDITIONS
By signing up to a shibori class you agree to the following terms and conditions
1. Bookings are made online (www.shibori.com.au) Alternatively you can call us on (02) 9560 0997 Monday to Friday 10am till 4pm.
2. Full payment is required to reserve a place in any class.
3. A reminder email will be sent to your nominated email address a few days before the class.
4. If you can't attend a class for any reason, refunds are not available– but can be transferred with 14 days notice.
5. We have a class minimum are 6 people and in the event we don't make them you be offered a refund or class transfer.
6. If we need to cancel a class, we may do so at any time before the class begins. We will offer a full refund or you can choose an alternative class that suits you.
7. Upon purchasing a place in any of our classes you agree that we are not responsible for any theft or injury that could occur in our premises or in our workshops.
8. This website is owned and managed by Pepa Martin and Karen Davis of Shibori, Shop 30A Salisbury Road, Stanmore NSW 2048 AUSTRALIA. - Shibori will never share any information with a third party, in accordance with the Data Protection Act 1998, and if you wish to unsubscribe at anytime, please email info@shibori.com.au.
+ More
---