Description
In this class, we will learn the basics of cross stitch and begin creating your chosen design. We will finish with at least one design during the class so that you can cover the first button and feel confident to continue finishing the additional buttons in your own time.
All materials will be provided. I will have a collection of designs and colours for you to choose from and you will learn how to cross stitch and cover a button during a 2-hour class. It will be a relaxed and social afternoon.
+ More
Class Schedule
Duration: 2 Hours
What you will learn
How to cross stitch
How to understand a cross stitch pattern
How to cover a button
What you will get
Tapestry thread and needle
3 Aida Cloth circles
3 x 30mm self-cover buttons
Choice of designs
Fun and social atmosphere
---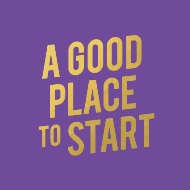 Are you looking for a fun, social, relaxed way to learn a new skill? Are you resisting the idea that beautiful skilled handcrafts may disappear within a generation?
A Good Place To Start provides workshops with the time, space, materials and instruction to allow you to indulge your creativity while sharing good food and conversation with kindred spirits.
+ More