CAKE Decoration "LEARN TO USE AN AIRBRUSH" - 11th MARCH 2017
---
---
Description
Airbrush Cake Decorating - During this workshop Wayne will take you through the Airbrush - How to maintain, right equipment and effects to make your cakes stand out. Wayne is a professional trained TAE teacher in Training and Assessing. He is able to advise and support on everything to do with Airbrush WHAT YOU LEARN! * The right equipment for airbrushing cakes * Maintenance & cleaning of your equipment * Effects and designs for cakes* Creating 3D effects using a stencil In this hands on workshop. You will be asked to bring a long a dummy cake, but the end of the day you will complete and airbrush the cake to a design that interests you. Wayne can show and display designs for boys, girls, wedding, birthdays. Show you how quick you can make your cake stand out. Wayne has been teaching airbrushing in all areas for over 20 years as well as running a highly professional business, he has been seen on many TV shows including Sunrise, Today show, Studio 10 and many others. For more information or to list your name down for future workshops please call our office 1300 733 165
+ More
Class Schedule
This class is on a 1 day program, it is run about 3 times a year. This class is only designed for cake decorators and Chocolate designs
What you will learn
Advanced airbrush cake decoration skills.
Blending, shading, creating lace effects
Many effects - woodgrain cakes, metal effects as well as using stencils to 3D your art.
What you will get
Light lunch provided.
Meet Wayne Harrison - the Master Artist.
knowledge that has never been given before through any other classes
All equipment supplied for the workshop / products for sale at workshop
Learning to blend, using stencils and making them look 3D on the cake
Certificate of completion of training by Wayne a Certificate IV in training & assessing
---
What to bring
You and your creativity.
Bring your airbrush (if you have one) a loan airbrush will be supplied if you don't own one. We also have an onsite shop if you wish to purchase equipment
What to wear
Casual (Warning: It might get messy)
Appropriate for
beginners to airbrush - Cake decorating
---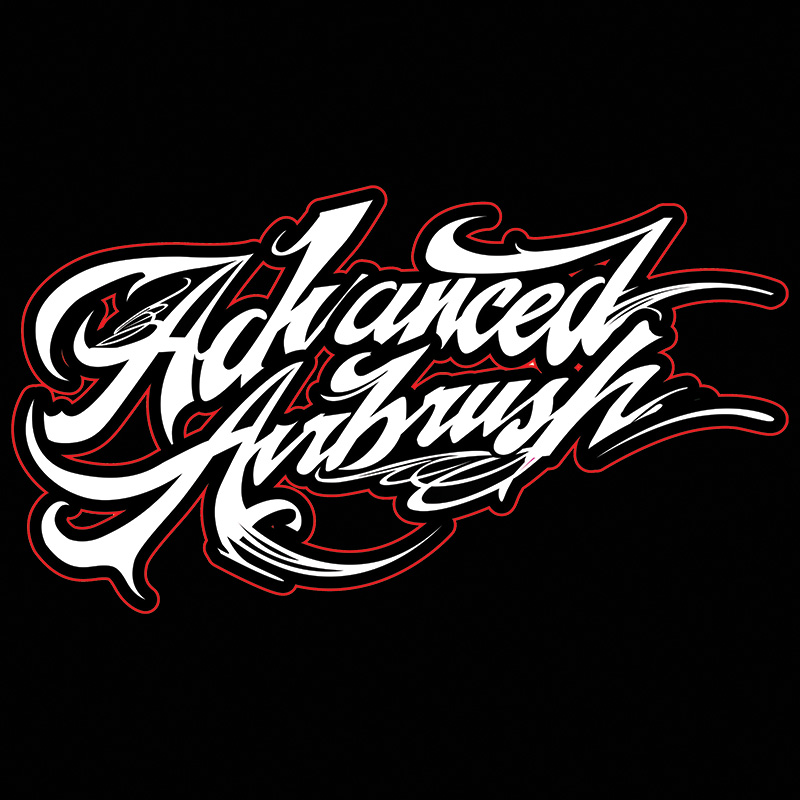 Advanced Airbrush has been operating since 1992. Wayne Harrison is our principal artist and director. We are founders and members of the Airbrush Network of Australia. We also ran the first Airbrush Expo in 1998 and several followung. Wayne Harrison the owner is also a TAE Certified Trainer and Assessor. He is your teacher unless otherwise specified.
Wayne has been seen on many TV shows including Studio 10, Sunrise, Today Show and many others.
At Advanced Airbrush, we run beginners airbrush courses as well as courses for the intermediate to advanced students.
As our courses are run on a more individual basis, we offer more a one on one training, and will teach each student at their own pace. You are not limited to the other students and their abilities.
When you come for one of Wayne's courses, you will be shown on the first day what you want to know, you don't have to do so many courses to get the knowledge you're after.
Some students are artists and others have no art skills at all. We will teach you to use the Airbrush, maintain it and do special effects and tricks with it, and to produce artwork.
We teach maximum 14 students per teacher.
About Wayne Harrison
Wayne Harrison (Owner/Artist) has over 30 years of Automotive Airbrush experience including fine arts, Wall Art & all other forms of Airbrush art. Wayne holds a Licenced Ticket for Automotive Art and Graphics.
Wayne's Artworks have won Awards in USA and Australia. Also his artwork has received a lot of Top awards for Top Graphics and Airbrush Art (Murals) throughout the automotive shows around Australia, such as Auto Salon.
Wayne has also traveled to Malaysia to teach students for a new business setting up, and will continue to support the students as required.
With our hands on teaching and personal experience in the Airbrush Field of production we are able to teach you Airbrushing for: Automotive/Bike Airbrushing, T- Shirt Art, Trompe l'oeil (Wall Art), General Murals, Hobby Airbrushing, Nail Art, Body Painting (promotional).
What ever you wish to learn in Airbrushing Wayne & his staff can help.
+ More