Description
In this workshop, you will learn my speciality techniques to make and create three impressive designs of earrings.
With the skill set that you will take home, the options and styles of earrings you can create are limitless.
Beads and materials will be included to make the earrings; the will include; sterling silver handmade hooks, thread, head pins, crimps and beads.
+ More
Class Schedule
Duration: 3 Hours
What you will learn
How to work with and manipulate wire to create earrings
How to create your own handmade earrings using the unique stitching right angle weave technique with Czech glassbeads
3 different techniques used to make earrings including earwires
What you will get
All class materials supplied
Customers will leave with 3 sets of their own handmade earrings
The ability to use right angle weave to create earrings
---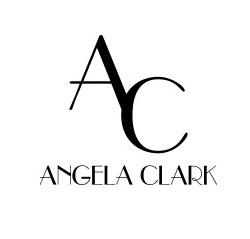 When you step into Melbourne based jewellery designer AngelaClark's store front studio it becomes apparent that it is more than just a range of ready to wear jewellery. "I want to create jewellery that reflects my customer's personality and their own unique sense of style.
Combining treasured elements of the past with contemporary materials Angela creates unique timeless jewellery that can be worn everyday.
The ability to use carefully curated antique or vintage treasures she has sourced from around the world; buttons, buckles, beads, brooches, etc that have already existed for sometimes up to 120years is where inspiration begins. The longevity and craftsmanship of an antique treasure incorporated into a new piece of jewellery keeps the past alive while creating future heirlooms.
Creating jewellery that can be worn everyday is a driving consideration for Angela, her motto…..'don't save it, wear it' becomes apparent when you slip on a piece of her jewellery. Angela herself ever working, running around with children, grandchildren or chasing after her musician 'other half' to gigs, knows only too well how practical and comfortable jewellery needs to be while taking you from the office or school pick-up to a night on the town.
All too often an inherited piece of jewellery languishes in a drawer unworn as it doesn't fit its current owners aesthetic. Angela will work closely with clients to create a desired piece, whether its a simple remodel of something you own or an elaborate unique statement piece. Angela carefully takes into account your personal style and works with you to create the perfect piece of custom made jewellery.
+ More