Description
Anne's School of Music specializes in teaching piano, as well as music theory. All lessons are one on one and are tailored to each individual's needs and requirements. There are a range of styles that are taught, from contemporary to classical. In addition, students are encourage to partake in the Australian Music Examinations Board (AMEB) exams which are taught thoroughly to ensure that all students achieve beyond their expectations.
In addition to classical music and examinations, we understand that many people seek to learn piano as leisury experience. We are able to all our students different types of piano styles and techniques - this includes songs that you hear on radio such as Taylor Swift and Adele.
For the younger students we have a range of techniques to make sure they are engaged throughout the whole lesson and are learning their theory basics. We welcome parents to sit in on lessons as through experience, we learn it is important for parents to be involved in their learning for their child's progression.
Lessons available from beginner to advanced.

All ages are welcome.

Lessons are priced at $25 per half hour lesson.
If you decide to learn piano with Anne's School of Music you will be pleased with the results.
+ More
Class Schedule
Your teacher will contact you to confirm your schedule.
What you will learn
Learn how to play piano through a tailored music program.
Learn a range of styles, from contemporary to classical.
Obtain a knowledge of music theory.
What you will get
All lessons are one on one and are tailored to each individual's needs and requirements.
A half hour lesson each week with an experienced piano and music teacher.
A great path to develop a musical knowledge and correct piano technique.
---
What to bring
Bring your love for music and willingness to learn!
Bring your booking confirmation.
Appropriate for
Lessons available from beginner to advanced and for all ages.
---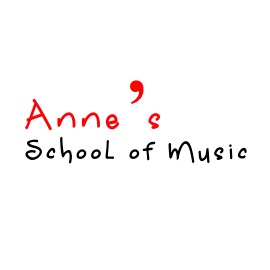 Rebecca began playing piano and singing at the age of 9, learning both classical and contemporary styles. While pursuing her love for classical pieces, she has progressed through a variety of music genres inclusive of rock and jazz. Within over five years of experience teaching students of all levels, Rebecca has always seen her students achieve the highest results – both personally and in examinations.
In addition, Rebecca has studied music extensively. She has successfully completed a Bachelor of Music at the Royal Melbourne Institute of Technology, and has completed music theory and classical practical piano examinations.
With a genuine passion for teaching and gifting students with the art of music, Rebecca has always developed wonderful rapport with her students. Rebecca has a strong interest in encouraging and supporting the music development of all her students and uses a range of educational techniques to achieve this goal.
+ More