Description
BASICS - EVERYDAY
Perfect for yourself, or great as a gift, this face to face session is designed to provide students with the skills they need to make sure their make up is perfect for almost any occasion.
+ More
Class Schedule
Duration: 3 hour 1-on-1 session
What you will learn
Skills you need to make sure your make up is perfect for almost any occasion
Personal face shape, eye shape and skin analysis, Basic colour theory, & Building your personal make up kit
Include make for everyday/evening
What you will get
Expert tuition from an experienced teacher!
---
What to bring
Notepad and pen
Your own basic makeup (no need to buy extras as your instructor will supplement what you don't have)
Freestanding small/medium table mirror
What to wear
Casual (Warning: It might get messy)
Appropriate for
This course is perfect for anyone wanting to learn how to do makeup for themselves or even those wondering if a career in makeup is right for them
---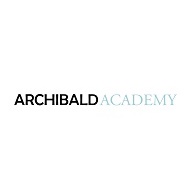 LEARN ... CREATE ... BECOME
Professional courses to help you master the art of makeup
At the Archibald Academy, we do things a bit differently because we understand the ever changing needs of our students. Time is money and we don't want you to waste either of those things.
We tailor our courses to suit your needs and desired outcomes. Most of our professional courses are taught 1-on-1 to allow you to get the time and attention you need, which also allows you to finish your course much quicker than if you were in a class of 15-20 students. This means you get the same quality training but without needing to sacrifice a large amount of your time and your money.
1-on-1 training also means you get to schedule your classes with your instructor at a time that is convenient to your schedule and best of all, we come to you!
If you want to master the art of professional makeup artistry, beauty therapy and hairstyling, the Archibald Academy is a smart pick, a leading makeup school in Sydney, provides a range of courses, workshops and in-salon training. We believe in offering comprehensive training to teach new techniques and skills to aspiring or current beauty industry professionals.
The Archibald Academy's makeup artist courses are highly regarded within the beauty industry. You can learn the techniques of the world's top makeup artists from skilled professionals with much experience under their belts. We provide an extensive range of courses to suit various experience levels and desired outcomes. Based in Sydney, we are an industry-leading makeup school that aims to equip our students with the makeup skills that they require.
Whether you want to use these skills in your personal life or get a job in a salon or for hire, Archibald Academy can help.
+ More