Like weely giveaways? Like exclusive classes? Like special offers?
Then your'll love our Newsletter!
Portraiture Workshop (and life drawing)
---
---
Description
There are many approaches to portraiture all of which will be well covered in this unique, one off limited workshop.
Throughout you will be given tips, guidance and demonstration to free you up to apply various drawing mediums to establish a likeness to a real live model. Portraiture is sometimes thought to be difficult by people however with experienced and proper guidance and with continuous demonstration you will soon become more and more confident and after a period of time be able to draw a portrait that represents the model you see.
Our courses and workshops instill and empower our students so they can have freedom of expression.
With only the per-requisites being curious enthusiasm, you will obtain an understanding of the structure of how to do a portrait by applying tone and colour to paper. The art of drawing will develop in you perceptual values of being able to actually 'see' and understand this in such a way that you be able to transfer this vision to the drawing board.
+ More
What you will learn
Set aside for self-discovery
Develop your drawing skill
Provides continuity and intensifie your artistic development
What you will get
Your creations to take home and display
All materials are included.
---
What to bring
Just your enthusiasm and creativity!
---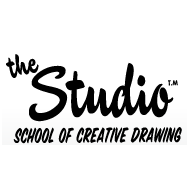 About the Studio's History and Teaching Style
The studio school of creative drawing was established in 1992, since that time some thousands of students have attended. Each of the classes are friendly and nurturing. Special effort is given to each student to develop their drawing skill. Peter Foster, principle teacher has had many years experience, he is a practicing artist and is always willing to share his knowledge and help each student to attain their artistic goals.
About Peter, the Principle Artist and Instructor
From an early age I have been always fascinated with drawing, It always seemed like magic when people like my grandfather would materialise a picture from no reference point to produce an image of a horse or a rural scene. These pictures captured my imagination so much that I thought he was the cleverest person in the world. It also amazed me that the majority of people that I knew could not draw. It was disappointing that no-one could teach me, even at school.
It was a domain of the so called talented people. After many years of being an artist I am now able to give back some of the knowledge and experience gained. The joy of drawing can be shared with anyone who is prepared to devote a little effort.
+ More