Like weely giveaways? Like exclusive classes? Like special offers?
Then your'll love our Newsletter!
6-Week Introductory Drawing Course (Monday Mornings)
---
---
Description
Our introductory drawing course exposes people who have had little or no previous drawing experience to open the door to creativity and artistic expression so really where ever you are coming from this is the perfect place to start whether you've had no experience or your just wanting to brush up on some previous experience then this is perfect for you.
This course will help you to develop three dimensional form on paper through an understanding of basic drawing application with graphite, charcoal and soft pastel. We will be instilling elementary skills and teaching application in:
Line
Tone
Texture
Perspective and
Colour
Each unit will build on the next so you may spontaneously apply and respond to what you see with growing confidence.
Compared to other places our class sizes are small with a big focus on personal attention with demonstrations that are constantly given throughout. This unique approach is done so our students are nurtured and encouraged to develop their drawing skills and creative process.
+ More
What you will learn
Set aside for self-discovery
Develop your drawing skill
Provide continuity and intensifies your artistic development
What you will get
Your creations to take home and display
---
What to bring
All materials available for sale
---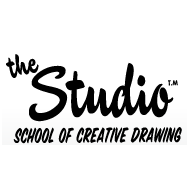 About the Studio's History and Teaching Style
The studio school of creative drawing was established in 1992, since that time some thousands of students have attended. Each of the classes are friendly and nurturing. Special effort is given to each student to develop their drawing skill. Peter Foster, principle teacher has had many years experience, he is a practicing artist and is always willing to share his knowledge and help each student to attain their artistic goals.
About Peter, the Principle Artist and Instructor
From an early age I have been always fascinated with drawing, It always seemed like magic when people like my grandfather would materialise a picture from no reference point to produce an image of a horse or a rural scene. These pictures captured my imagination so much that I thought he was the cleverest person in the world. It also amazed me that the majority of people that I knew could not draw. It was disappointing that no-one could teach me, even at school.
It was a domain of the so called talented people. After many years of being an artist I am now able to give back some of the knowledge and experience gained. The joy of drawing can be shared with anyone who is prepared to devote a little effort.
+ More