Like weely giveaways? Like exclusive classes? Like special offers?
Then your'll love our Newsletter!
Printmaking - Create a Set of Placemats
---
---
Description
A special one off print making session with Louella Kennedy of Art and Soul Mamma and Valentina Maxwell- Tansley just in time for Christmas! Homemade gifts are the best and after this class you will be a printmaking whizz! Get busy and make all your friends a gift from the heart . Learn how to make your very own gelatine printmaking plate with common household ingredients! Create and take home a set of beautiful placemats that will be the envy of your dinner guests!
+ More
What you will learn
Instructions on how to make a gelatine plate with household ingredients!
How to print on various surfaces using found objects for printing.
Tips on design, colour and composition.
What you will get
You will get instructions for creating a gelatine plate
You will take home your very own set of placemats created by you!
All materials are provided
---
What to bring
Please bring bucket loads of enthusiasm - you will be unleashing your unfounded creativity.
Bring your friends and and enjoy an evening of creativity and relaxation. The act of printing is a very sensory one, tactile and absorbing … even better than a meditation class!
What to wear
Casual (Warning: This might get messy)
Appropriate for
This class is suitable for absolute beginners!
---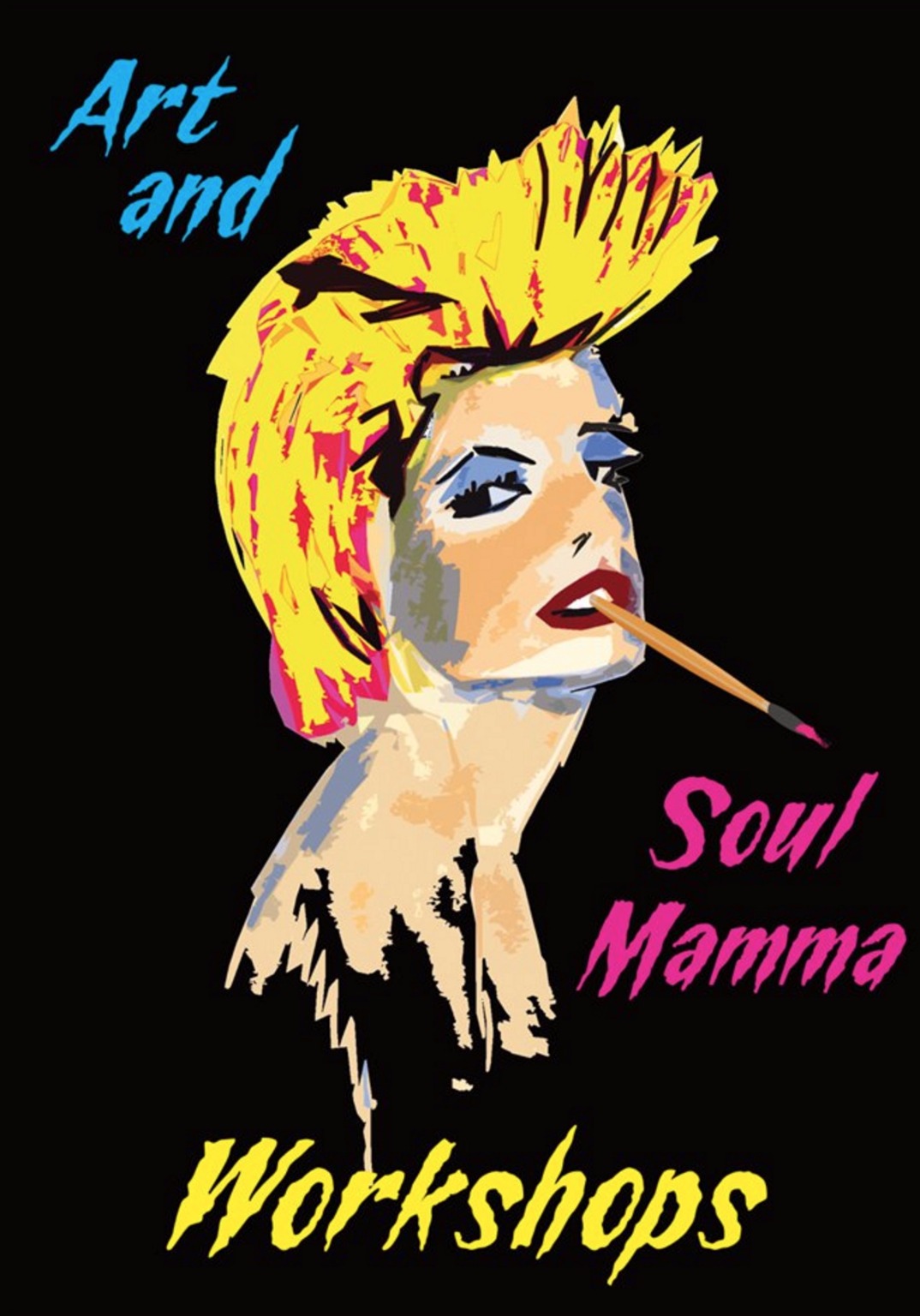 Louella Kennedy is Art and Soul Mamma – a Melbourne-based Visual Artist and teacher and the Creative Director of Jellybean Street a unique business that turns finger paintings into fine art to support children's charities.
Louella runs various art workshops for grown ups in Preston at Plenty Of Everything Cafe. The workshops focus predominately on Art Play which as the name suggests is simply playing and having fun with art. The workshops are about the process of creating the art rather then the end result." Process Art Process art has been entitled as a creative movement in the US and Europe in the mid-1960s. It has roots in Performance Art, the Dada movement and, more traditionally, the drip paintings of Jackson Pollock, and in its employment of serendipity. Change and transience are marked themes in the process art movement. The end product of art and craft, the objet d'art (work of art/found object), is not the principal focus. The 'process' in process art refers to the process of the formation of art: the gathering, sorting, collating, associating, patterning, and moreover the initiation of actions and proceedings. Process art is concerned with the actual doing and how actions can be defined as an actual work of art; seeing the art as pure human expression. Process art often entails an inherent motivation, rationale, and intentionality. Therefore, art is viewed as a creative journey or process, rather than as a deliverable or end product."(wikipedia).
Louella's own art practice stems from her obsession with Kitsch- the sickly sweet, the sugar-fuelled consumeristic crazy society that arguably began with 1950s advertising campaigns provides her with endless inspiration. Think pink flamingos, swizzle sticks and hula hoops. Yet her fascination with human nature and the use of art and imagery for healing and nourishment of the soul is the antithesis of her visual inspiration and so Louella's work whilst appearing aesthetically bright, quirky and naïve, possesses a deeper edginess, a bitter after taste.
Some may consider kitsch to be in poor taste – excessive, garish or overly sentimental – yet this is at the core of Art and Soul Mamma, our thoughts, emotions, sentimentality magnified and excessive on display to the world. Kitsch and all it embodies as an expression of emotion is label Louella wears with pride.
Louella also transforms her artwork onto useable products and exploits a commercial aspect to create art as consumerism, art as kitsch itself – her work is as much about lifestyle as art and it appeals to our senses, to our human nature.
Louella is available for commissions and collaborations. Her artwork is also for sale.
https://artandsoulmamma.com/
+ More