Special Offer
PAINTING flowers MASTERCLASS Saturday 1st Dec
---
Next Available: Sat, 01 Dec 10:00AM
Book Now (http://weteachme.com/l/bXZ1qxxr)
---
Description
PAINTING FLOWERS IN OILS
This is a wonderful opportunity to learn to create a painting directly from life in just one day. The still life will be a stunning arrangement of flowers supplied by FLOWERS VASSETTE http://flowersvasette.com.au/ just across the road in Fitzroy.
Specialist materials and a pre-primed canvas are provided and included. Just turn up and bloom.
Time: 10am - 4.30pm
Where: Art Studio Fitzroy, Level 1, 5a/236-248 Brunswick St, Fitzroy.
Suitable for beginners to the more experienced,
In this Intensive One Day workshop we focus on composition, tone, form, perspective, color mixing, and oil paint application, using a variety of traditional and contemporary techniques and a few trade secrets. You will learn how to mix the subtle colours of the flowers and folliage.
Classes are small, so you benefit from a more individualized tutoring program to achieve greater development in your painting practice.
Jacqui Stockdale's teaching profession is informed by her rigorous visual arts practice of over two decades. She has a reputation for providing insightful, fun and productive lessons where many any of her students have go on to exhibit their work and establish their own practice. You can view her artwork at www.jacquistockdale.com
NOTE: Detail of flower image is by the amazing Shirley from ARTCLASSCO during a previous Flower Masterclass
+ More
What you will learn
'Step by step' guidance to painting real flowers using traditional and contemporary techniques.
To create your own oil painting of flowers from start to finish.
Make a flower look like you could smell it!
What you will get
Expert individual tuition from a highly regarded artist and popular teacher.
A feeling accomplishment and joy after unleashing your CREATIVITY.
A kitbag of new skills and a painting of your very OWN.
Specialist materials and a pre-primed canvas are provided and included in the price.
Home made cake and tea
---
What to bring
ALL MATERIALS PROVIDED
lunch
What to wear
Smock or old shirt.
Appropriate for
all levels
---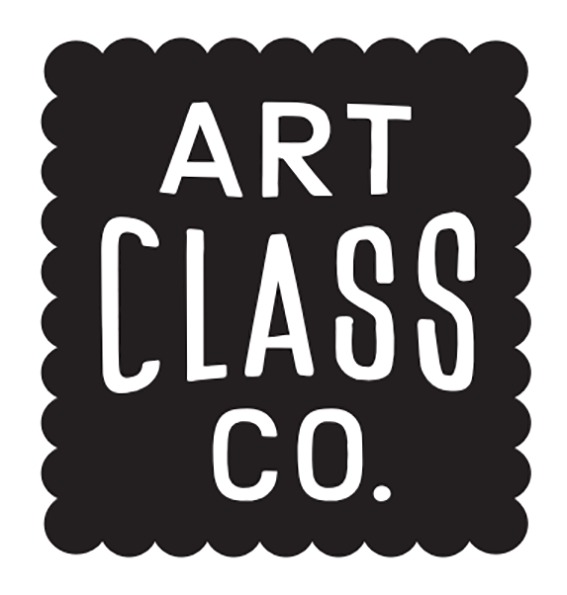 Welcome to the most popular 'mini art school' in Melbourne, Artclassco was founded in 2009 by award winning artist Jacqui Stockdale and is situated in the heart of the Melbourne, Brunswick St, Fitzroy. The experienced tutors help create a warm and productive atmosphere to work in and many students return for years on end. Fundamental skills and techniques are introduced and developed through a range of mediums including painting, drawing and multimedia with an emphasise on enhancing observational skills by working directly from life. As well as the structured four week short courses, individual projects can be developed and long term attendance arranged at a discounted fee.
Join us as a complete beginner wishing to express yourself and learn the basics, to brush up on your existing practice or anything in between.
The warm winter studio offers beverages, nibbles and an inspiring music play list to work to.
Artclassco has an annual 'salon exhibition' at the end of the last semester where students work is on display for family friends and the public to enjoy.
View the students work and more information at ARTCLASSCO.COM
FOUNDER: JACQUI STOCKDALE
Born 1968, Melbourne, Australia; lives and works in Melbourne, Australia, Jacqui Stockdale was raised in Benalla in northeast Victoria. She graduated with a Bachelor of Fine Arts (Painting) from the Victorian College of the Arts in 1990 and later moved to Hobart to undertake a Graduate Diploma (Video Art) at the University of Tasmania. She moved to Sydney in the late 1990s and then to Darwin in 2000 to take up an appointment as the Arts Officer at Berrima Prison.
Her experiences teaching art to inmates there fundamentally shifted the way she approached her art practice and thought about the construction of identity. Since returning to Melbourne in 2002 Stockdale has exhibited extensively within Australia and internationally, including most recently in Magic Object, Art Gallery of South Australia, 2016; Arthur Guy Memorial Award, Bendigo Gallery, 2015; Joseph Ulrick & Win Schubert Award, Gold Coast City Gallery, 2015; Alles Maskerade, Museum Villa Rot, Germany, 2014; and Living Rooms, curated by Robert Wilson, Louvre Museum, Paris, France, 2014. Stockdale's work is held in significant collections within Australia and internationally.
+ More