Pottery Winter School Holiday 1.5h class "Let's catch Pokemon"
---
---
Description
LET'S CATCH POKEMON!
How many Pokemon are there at Artnest Pottery studio? Catch you catch one?
Give your kids the inspiration of working in a real Potter's studio! Small class size and lots of individual attention allows creativity to flourish. Projects will include fun sculptural forms and creative Pottery.
Children will learn the simple techniques of ceramic art to make various Pokemon creatures.
Kids are free to bring their own Pokemon design.
Please visit www.artnestceramics.com for more details. ​
+ More
What you will learn
How to enjoy the process of hand making
How to see the world in 3D
How to express individual creativity using clay
What you will get
Students will get their fired clay works to take home
---
What to wear
Casual ( Warning: This might get messy!)
Appropriate for
Ages 5 and up recommended. Please note that kids younger than 7 years old need to be assisted by parents.
---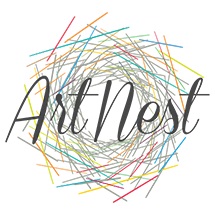 MY STORY
I have always been fascinated by ceramics, but my true passion for the art began with a job transfer to Singapore ten years ago.
I was lucky enough to meet a number of great artists and teachers, who helped me weave my feelings into a creative process. Inspired by the possibility of turning mud into art, I chose to study Ceramics at the Nanyang Academy of Fine Art. I then gave up my professional career, returned home to Sydney, to open my very own studio, Artnest.
MY INSPIRATION
In a world of modern rationalism, anything that appeals to the senses and feelings excites me.
MY WORK
I like to work with a variety of clays and use a number of surface decoration techniques. Every piece teaches me something new about the art of pottery. I love the unpredictability of this medium; I feel as though each piece develops its own personality as it's created and this needs to be embraced, not fought with.
+ More
---
Terms & Conditions
If we cancel the workshop you will be entitled to a 100% refund, or you may choose to transfer to another date, subject to availability.
If you decide to withdraw 7 or more days prior to the workshop date ARTNEST will retain a 20% administration fee.
If you decide to withdraw less than 7 days prior to the workshop date ARTNEST will retain 100% of your workshop fee.
You may also choose to transfer to another date, subject to availability.
+ More
---