English for Kids (Kindy – 5 years old)
---
---
Description
Kindy – 5 year olds:
This program which lasts for the usual 45 minutes is devoted to half maths and half English. They learn to write numbers, count, do dot cards and basic numeracy and gain an understanding of maths.
Providing the RIGHT TEACHING METHODS for young children is so important – in fact it could be a life changing event.
Children can be taught English from birth by introducing music, learning songs, playing certain types of games and by reading to them from countless books and taking care to provide the correct instructions and materials to teach reading by phonics.
If on the other hand, this phonic instruction is not provided by well trained people in this field, many language problems could be created by misinformed practices – problems such as creating slow readers and certain forms of dyslexia – that is why it has to be the RIGHT method of teaching language acquisition.
We have had more than twenty five years experience in this field and now have the joy of seeing our former students grow up and hold important positions in society and business.
From the beginning we act as counsellors for those who wish to give their child a good foundation in life. We advise them as to the best practices in developing English for kids and continuing on through their schooling and careers.
From the age of three we provide suitable classes for these youngsters where they are prepared for their initial days at school, both educationally and socially. We do not believe in pushing our students – our motto is "to follow the child". My studies in psychology at Sydney University have provided me with the necessary skills and these have been honed by my many years experience working with these little ones.
Our teaching materials are obtained from the highest authorities in the teaching of English for kids and can be viewed when attending a FREE consultation.
We look forward to demonstrating for you just what we can do for your children. By giving these kids a great start to their life, it helps to ensure their future.
+ More
Class Schedule
Duration: 45 Minutes
What you will learn
Learn English through music, songs and games
Devoted to half maths and half English
Learn to write numbers, count, do dot cards and basic numeracy and gain an understanding of maths
What you will get
Small class size to ensure individual attention
Tuition under well trained native speakers
---
What to wear
Casual, comfortable clothing
Appropriate for
Kindy – 5 years old
---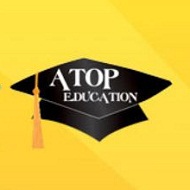 Look no further. Our thirty years experience in this field provides the answer. We cover English and Maths from pre-schoolers to adults and at every stage we aim to help every student achieve optimisation of their performance in these two subjects. With highly qualified staff, who take a personal interest in the aspirations of our clients, we constantly achieve excellent results and provide customer satisfaction.
Learning to read is a snack with our phonics programme, which has been designed by people who have been at the forefront of English acquisition for thirty five years.
Creative writing is also a major part of our programme. English as a second language is no problem – we have had years of experience in this field.
Our teaching is directly designed for the New South Wales school curriculum. However, because of the amazing results being achieved in maths in Singapore, we are now teaching Singapore Maths as well. This type of maths is noted for its wonderful methods in problem solving which is achieved by bar modelling and which has contributed to its overwhelming ascendancy in the international maths world A look at the Singapore Maths method in Wikipedia gives an in depth appraisal of this outstanding method.
Catering for pre-schoolers preparing for the start of schooling, getting ready for Opportunity Class, Selective School or Scholarship exams and eventually the 'Big one – the H.S.C.' –are a part of our daily successes. IELTS preparation and senior education in English and Maths classes are also conducted.
Classrooms are conveniently situated near Inner West and Northern Suburbs railway stations of Sydney.
+ More