Description
If you would like to get the full immersion in crochet experience, try our 10-class pass.
If you are a beginner, you will come out at the other end with 3 completed projects and the skills to make more.
This pass is also perfect for those who would like support all the way through 1 project. You may want to create your first garment, but are nervous about how it will turn out. You may want to try lace work. We'll take you through the entire process from pattern and yarn selection to finishing
+ More
Class Schedule
10 x 1 hour lessons during weekdays
What you will learn
Everything you need to complete 3 projects: Granny square, Beanie, & Blanket
Work on 1 more complex project of your choice
What you will get
Personal tuition from one of our expert crafters
Booklet including patterns and info covered in class
2 x balls Heirloom Easycare
Crochet hook
Patterns for projects/access to A Yen for Yarn's pattern library
Morning tea
Access to heavily discounted yarn and accessories
---
What to bring
Enthusiasm for yarn or crochet
What to wear
Something comfortable for sitting
Appropriate for
Beginner – Intermediate Crocheters
---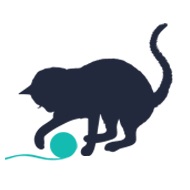 At a A Yen for Yarn Pty Ltd, we believe that crafters deserve access to the highest quality natural fibres and accessories. The patterns we use in workshops and classes are designed in-house and tested by experienced crafters.
We also believe that crafters need access to space for crafting. As women, we support our partners, children, parents or work or do a combination or do all - no "me time". Our studio space gives you a venue to engage in a timeless process, share your stories with others and share or learn new skills. You also end up with something beautiful that YOU made. Nice.
The Yen for Yarn Studio is the venue for our workshops and private classes.
Workshops are offered seasonally to groups of 10 participants. Materials, patterns and morning tea is provided. Workshops are run twice - 1 Friday session and 1 Saturday session. Workshops will not run with fewer than 3 participants.
Private classes are offered to individuals and groups of 2-3 participants or 4-5 particpants. One-on-one tuition in crochet, knitting or weaving. Sessions tailored to your skill level. 3-Class Pass and Term Pass (10 sessions) available.
Any one who attends the A Yen for Yarn studio is eligible for on-site discounts.
+ More