Like weely giveaways? Like exclusive classes? Like special offers?
Then your'll love our Newsletter!
Spanish/English Speakers (La Trobe St)
---
---
Description
Here's an activity by Blue Studies International to improve our Spanish and to help native Spanish speakers improve their English! Sign up to this event if you would like to pair up with a native Spanish speaker / native English speaker to improve your Spanish / English language skills and to make friends with newly arrived people from a Spanish or Latin American background. See you on Thursday to lay down the rules and get you paired up with a Spanish / English Speaker. All proficiency levels welcome. There will be 30 minutes of Spanish speaking only, followed by 30 minutes of English speaking only followed by social exchange.
Please note, the event is on Thursday, 6:30pm start at Lion Hotel, Melbourne Central. Level 3, 211 La Trobe Street Melbourne CBD.
DISCLAIMER: This event is intended to facilitate the introductions only. The organisers are not responsible in any way of your activities or the behaviour of your partners.
Cheers,
Carlos
________________________________________________________________________________________________________
Hola a todos,
Esta es una actividad de Blue Studies International para mejorar nuestro ingles y ayudar a los angloparlantes con su español! Anótense en este evento si les interesa participar en el intercambio de idioma y hacer nuevos amigos Australianos. Nos encontramos el jueves para explicar las reglas y asignarles a un angloparlante. Todos los niveles son bienvenidos. Vamos a tener tres sesiones, una de 30 minutos de español y otra de 30 minutos de Ingles solamente, seguida por una integracion social.
Tenga en cuenta que el evento es el jueves, 6:30pm en Lion Hotel, Melbourne Central. Level 3, 211 La Trobe Street Melbourne CBD.
ADVERTENCIA: Este evento es solamente para facilitar las presentaciones. Los organizadores no somos responsables de sus actividades ni del comportamiento de sus compañeros de intercambio.
Saludos,
Carlos
+ More
What you will learn
Improve your English if you're a Spanish speaker!
Improve your Spanish if you're an English speaker!
What you will get
Pair up with a native English / Spanish speakers
Each round will consist of 5 mins of English followed by 5 mins of Spanish only. Therefore you will spend 10 mins with each partner
There will be 6 rounds in total
Social conversation at the end
---
What to bring
Smile
A friend
Attitude to learn and get the most out of your experience!
---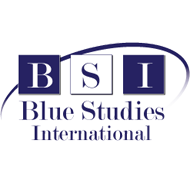 Blue Studies International are the experts in international education that ensure the best value and best time is spent in Australia.
+ More