Passionfruit Tart Masterclass
---
---
Description
Learn to bake one of Bourke Street Bakery's iconic sweets in our Passionfruit Tart Masterclass. In each two hour class we will take you through the complete process of creating the perfect passionfruit curd tart. From the making of the pastry to the lining through to the fundamentals of curds and finally the filling and baking of your own delectable tart.
This is the perfect class to do if you have a dinner party that night as you will walk home with 12 freshly baked tarts….. Legitimately of your own making. This pastry class will teach you how to make a beautiful crisp pastry shell. How to bake a delicious passionfruit curd tart as well.
This pastry master class is suited for keen beginners as well as budding pastry chefs with some experience.
Workshop outline:
Introduction to pastry- We will cover the beautiful and serious topics of butter & fat content, flour, water & tart fillings. We will teach you how to blind bake your own tart shell. Our experienced pastry chef will demonstrate how to make the perfect almond cream.
Basics of fillings – outline the processes of making a curd,
Hands-on skills

Mixing your dough
Rolling and resting your dough
Lining tart shells
Blind baking
Filling your tart shell
Baking
Pastry Class Terms & Conditions:
Full payment for bookings is required in advance of attending a pastry class
Gift vouchers are also regarded as payment. To book a class with a pre-paid gift certificate you can book online using your voucher number for payment.
No rescheduling / transferring is permitted within (7) days of the scheduled class
Bookings are non–refundable.
If you are unable to attend the class within this period you can elect to send someone else in your place by notifying our customer service team by phone 9666 5777 or by email catering@bourkestreetbakery.com.au
Bourke Street Bakery reserves the right to cancel or reschedule a class for reasons concerning Bourke Street Bakery. If a class has been cancelled due to low attendance, sickness or any other matter regarding Bourke Street Bakery, all students will be notified within 24 hours of the class commencement time with the option to reschedule to another date, or full refunds will be provided.
A minimum of 6 participants is required to run a scheduled class. In the event that minimum numbers are not reached, Bourke Street Bakery reserves the right to either reschedule your booking or request to transfer your booking into another scheduled class. In the event that the class is cancelled the participants will be notified as soon as possible and no later than 24 hours before the scheduled class date.
Attending a Class;
To ensure that our class runs smoothly we ask that you arrive no later than 10 minutes before your scheduled class and make yourself know to bakery staff to register your attendance.
Parking: There is ample parking available at our Banksmeadow bakery location and in the street in front of the premises.
+ More
Class Schedule
Duration: 2 hours
What you will learn
The art of blind baking and creating pastry shells from scratch
Essential skills and techniques needed to create a passionfruit curd and Italian meringue
Home baking techniques suited for domestic ovens
What you will get
Bourke Street Bakery tote bag
Bourke Street Bakery apron
E-copy of all recipes and baking methods
12 freshly baked and garnished passionfruit curd Italian Meringue tarts
12 cut pastry discs to practise at home
A freshly mixed mound of sweet pastry
---
What to wear
Comfortable clothing that will survive a coating of flour, and please wear flat, non-slip shoes with closed toes. Please do not wear jewellery on your wrists or fingers.
Appropriate for
Suited for keen beginners as well as those with some baking experience. (Junior bakers are welcome as long as accompanied by a paying adult. Minimum age 12 years old)
---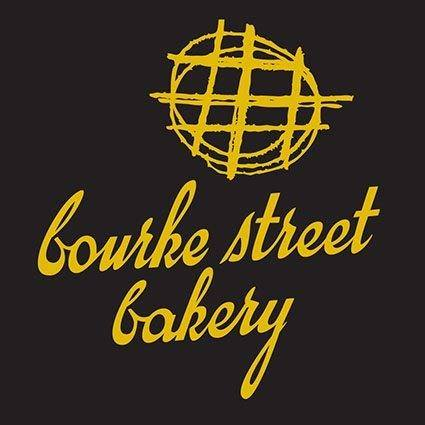 Bourke Street Bakery began as a little corner store bakery cafe in the winter of 2004. Paul Allam and David McGuinness were bakers and chefs who shared a love of good food and an appreciation of all things hand made. They also shared a dream to open a little café bakery where everything would be made by hand with dedication and love. Over the years Bourke Street Bakery has grown into a Sydney institution, now with more hands still making and baking with dedication and love.
Bourke Street Bakery makes everything by hand with the best possible ingredients, from organic sourdoughs to pastries and cakes. A combination of great produce, artisanal skill and hard work creates the honest, soulful, delectable bites that Bourke Street Bakery has become famous for.
+ More
---
Cancelation & Refund Policy
CANCELLATIONS:
Bookings may be transferred once only and 48hrs notice is required for any change of date or attendee. Notice within 48hrs of class commencement will result in loss of booking. Bookings are non–refundable.
+ More
Terms & Conditions
Baking Class Terms & Conditions
Full payment for bookings is required in advance of attending a baking class

Gift vouchers are also regarded as payment. To book a class with a pre-paid gift certificate you can book online using your voucher number for paymen

Baking class purchases and vouchers are non-refundable and not redeemable for bakery goods
Re-scheduling is not permitted within (7) days of booked classes. Bookings may be transferred to another participant if you are unable to attend the class within this period. To make a participant transfer request please call us on 9666 5777 or make a participant transfer request via email to catering@bourkestreetbakery.com.au
Bourke Street Bakery reserves the right to cancel or reschedule classes if required. For classes cancelled due to low attendance, sickness or any other matter, all students will be notified within 24 hours of class commencement time with the option to re-schedule to another date of choice or a full refund.
A minimum of 6 participants is required to run a scheduled class. In the event that minimum numbers are not reached, Bourke Street Bakery reserves the right to either reschedule your booking or request to transfer your booking into another scheduled class. In the event that the class is cancelled the participants will be notified as soon as possible and no later than 24 hours before the scheduled class date.
12-16 years olds are welcome to join the class with an accompanying adult, payment is required for both participants
+ More
---