Polymer Clay Jewellery Workshop - Newtown NSW
---
Book Now (http://weteachme.com/l/yPK5zzkr)
---
Description
Want to learn to make beautiful polymer clay necklaces, earrings and rings? Polymer clay is a safe and easy material to work with to create fun and funky jewellery.
In this four hour class you'll learn the technical skills for working with polymer clay, including graduated sizes and colours, swirls and shapes, bead embellishments and textures. Our experienced teacher will guide you through all the do's and don'ts with polymer clay so you can make stylish pieces to take home, and learn valuable skills to use again and again. Class sizes are kept small so you get plenty of assistance. This class is perfect for beginners.
You will make two necklaces, two pairs of earrings and a ring to take home. Professionally created by you!
Refunds: Please note that this course includes a booking fee of 4% +20c. In the event of a request for a refund, the fee will be deducted from the amount refunded. A minimum of 7 days notice must be given for cancellations and refunds.
+ More
What you will learn
Make beads of different sizes, shapes and colours
Create textures, patterns and embellishments
Learn how to work with polymer clay
What you will get
Two necklaces, two pairs of earrings and a ring
A discount on any purchases made on the day at Barnes Products next door
---
What to bring
Your lunch or a snack to eat
What to wear
Wear comfortable clothes that you don't mind getting a bit dirty. We'll provide an apron to cover your clothes
Appropriate for
Beginners
---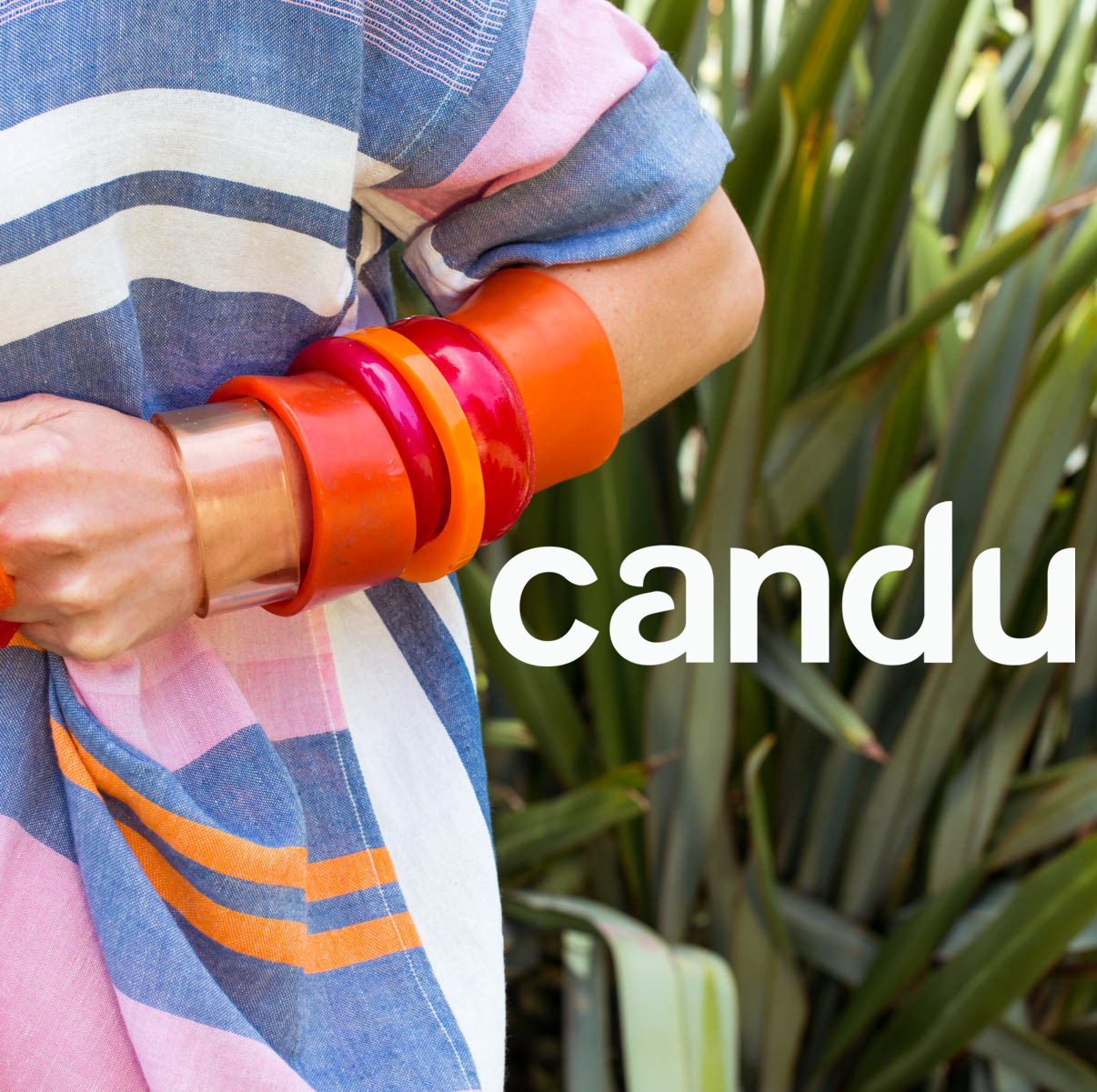 Creativity is a joyful experience of the mind and body. Candu is all about having a creative experience making jewellery, homewares and art pieces, using our moulds or designing your own.
Learn resin art, polymer clay jewellery, resin jewellery, resin homewares, mouldmaking and more at our workshops in Melbourne, Sydney and Brisbane.
Candu workshops are perfect for individuals, or a group of friends. We give you the knowledge, materials and confidence to create your own masterpieces, uniquely designed by you! Our resin has been used by customers for years in resin jewellery making workshops, which began in Melbourne in 2006.
Our workshops allow you to learn new skills in a relaxed and fun environment where we encourage you to explore materials and techniques with the guidance of our knowledgable teachers. You have unlimited potential to unlock your inner creative being!
As featured in: THE BEST OF BRISBANE CRAFT CLASSES
https://blog.weteachme.com/articles/55-the-best-of-brisbane-craft-classes
+ More