How to Write for a Living and Get Paid
---
---
Description
International business journalist and public relations consultant, Carole Goldsmith has been writing professionally globally and teaching writing skills for over 25 years. She has conducted public relations and written speeches, content and promotional material for national, state and local government, for Australian / global business and not for profit organisations.
Carole has written feature articles for The Australian Financial Review, The Age, The Herald Sun, Australian Doctor, The National Heart Foundation, trade publications and for leading global business publishers like Reed, Elsevier.com, Informa.com and Wolters Kluwer CCH, to mention a few. She also writes, edits and proofreads content for websites and publicity material for clients in Australia and globally.
Carole will explain to you the diverse ways of earning a living including writing feature articles, blogs, speeches, business writing, public relations content and e books. Practical writing exercises will assist you to learn valuable writing skills.
You will also discover a wide range of valuable writing websites and writer's guideline's sites, plus you will learn how to pitch ideas for articles to publishers in Australia and globally.
In this course, Carole will also provide you with extensive notes detailing the diverse types of writing that you can earn a living from, expected payment rates, invoicing and the business side of writing for a living.
+ More
Class Schedule
Duration: 2 x 3 Hours Saturday 16 and 23 Sept - 10:45 AM - 1:45 PM.
What you will learn
The many ways of writing for a living and getting paid.
About writing articles, blogs, speeches, public relations content and e books.
How much you can earn from writing and the business side of writing for a living.
What you will get
Extensive class notes and valuable business advice for your writing business.
Exercises and tasks to practice your writing skills.
Guidance from your writing coach and international journalist Carole Goldsmith.
---
What to bring
Bring a note book and pens as well as your lunch and water bottle.
---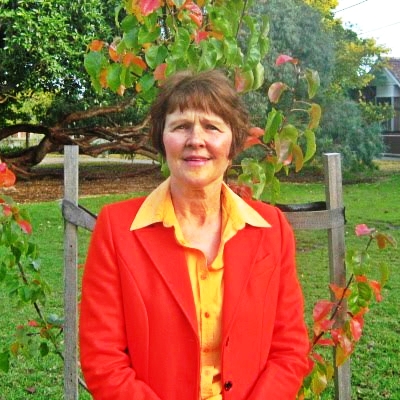 Carole Goldsmith, CEO of Carole Goldsmith International is a global news correspondent reporting about business across the Asia Pacific Region. She regularly travels to Japan and other parts of Asia to attend and report on international conferences for global media. She is also a lecturer / trainer and assessor in journalism, international business culture, business, tourism and travel.
Carole has been travelling across Japan for over 25 years discovering exciting places in main cities and rural areas while, meeting wonderful people on her way. When she is not travelling, Carole is based in Melbourne.
+ More