Description
Join Marcela, a qualified Experiential and Creative Arts Practitioner, as she offers a space for play, inquiry, exploration and reflection using the creative arts. Children who join will have an early start at exercising their creativity and be able to express themselves in many ways through making art.
This 6-week after school course will be therapeutic, arts-based and designed to help children gain a deeper understanding of their experiences in a playful and spontaneous way!
Workshops cater for mixed age groups from grades one to six. Parents are very welcome to join too.
+ More
Class Schedule
Duration: 6 Weeks x 1 Hour
What you will learn
Children will learn ways to express themselves through art making
Develop personal and professional skills to shape their future
Strengthen creative skills and build self-esteem
What you will get
Expert tuition from an experienced teacher
An overall fun learning experience
---
Appropriate for
Children from Grade 1-6
---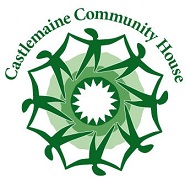 Castlemaine Community House is in Castlemaine, Mount Alexander Shire, within the Central Goldfield region of Victoria. It is situated 120kms from Melbourne, approximately an hour and 15 minutes from the city. Castlemaine is encircled by at least six towns, each with their own particular identity. In addition to its established population, the Shire is a magnet for an increasing population of arts practitioners, tree changers, down shifters and those pursuing an alternative lifestyle based on environmental sustainability.
Castlemaine Community House provides programs and activities contributing to community development and supporting individuals and groups within the local community.
Castlemaine Community House is:
◙ a learning centre
◙ a meeting place
◙ a not-for-profit enterprise
◙ a drop-in centre
◙ a supportive, welcoming placean information network
We have a range of regular activities, educational classes for adults, programs for parents and children, and a large number of community projects which we run or contribute to. We are run by a committee of management and we have a number of staff and volunteers.
2015 marks our 30th anniversary. There is abrief history of our first 30 years
+ More