Meditation Introductory Workshop
---
---
Description
An introductory 3 hour workshop designed for those curious about meditation and mindfulness, as well as those seeking to gain a better understanding. This will be helpful to those who want coping strategies for stress, to reduce anxiety and to boost energy.
No experience or special equipment is necessary for this class. It will be a simple guided meditation with an opportunity to ask questions.
+ More
Class Schedule
Duration: 3 Hours
What you will learn
Learn the purpose to meditating
Learn and practice the art of meditation
Know the different meditation styles and techniques
What you will get
A renewed sense of being
Refreshments provided
---
What to wear
Loose comfortable clothing
Appropriate for
Beginners and more advanced students. Open to all.
---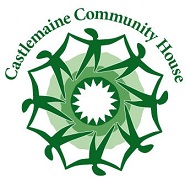 Castlemaine Community House is in Castlemaine, Mount Alexander Shire, within the Central Goldfield region of Victoria. It is situated 120kms from Melbourne, approximately an hour and 15 minutes from the city. Castlemaine is encircled by at least six towns, each with their own particular identity. In addition to its established population, the Shire is a magnet for an increasing population of arts practitioners, tree changers, down shifters and those pursuing an alternative lifestyle based on environmental sustainability.
Castlemaine Community House provides programs and activities contributing to community development and supporting individuals and groups within the local community.
Castlemaine Community House is:
◙ a learning centre
◙ a meeting place
◙ a not-for-profit enterprise
◙ a drop-in centre
◙ a supportive, welcoming placean information network
We have a range of regular activities, educational classes for adults, programs for parents and children, and a large number of community projects which we run or contribute to. We are run by a committee of management and we have a number of staff and volunteers.
2015 marks our 30th anniversary. There is abrief history of our first 30 years
+ More