Description
The art of meditation involves looking into and discovering your inner being. Meditation also helps in transforming our everyday into better, more meaningful and more fulfilling experiences. You will learn lessons to help learn how to establish and maintain a daily meditation practice.
+ More
Class Schedule
Duration: 6 Weeks x 1.5 Hours
What you will learn
Begin or renew your meditation practice
Learn the purpose of meditation and best practices
Practical tips on how to integrate meditation in your everyday life
What you will get
Expert tuition from experienced instructors!
A renewed sense of self
---
What to wear
Loose comfortable clothing
Appropriate for
Beginners and those wanting to join a regular meditation class
---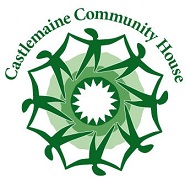 Castlemaine Community House is in Castlemaine, Mount Alexander Shire, within the Central Goldfield region of Victoria. It is situated 120kms from Melbourne, approximately an hour and 15 minutes from the city. Castlemaine is encircled by at least six towns, each with their own particular identity. In addition to its established population, the Shire is a magnet for an increasing population of arts practitioners, tree changers, down shifters and those pursuing an alternative lifestyle based on environmental sustainability.
Castlemaine Community House provides programs and activities contributing to community development and supporting individuals and groups within the local community.
Castlemaine Community House is:
◙ a learning centre
◙ a meeting place
◙ a not-for-profit enterprise
◙ a drop-in centre
◙ a supportive, welcoming placean information network
We have a range of regular activities, educational classes for adults, programs for parents and children, and a large number of community projects which we run or contribute to. We are run by a committee of management and we have a number of staff and volunteers.
2015 marks our 30th anniversary. There is abrief history of our first 30 years
+ More