Master the BBQ with Guest Chef Tommy Prosser
---
---
Description
Do you love hosting a BBQ? Do you feel like your guests are judging you? Do you feel like you might be a little insecure about cooking the perfect steak or at least getting the perfect crust?
Well our new BBQ class will give you the tools you need to be able to impress your friends, family and most importantly yourself. Gain the confidence to be able to host and cook a BBQ without another BBQ hog trying to muscle in on your hot plate and man handle your tongs in front of your guests.
We willl give you the tools to organise your BBQ explaining, the intricacies of meat cooking and the importance of resting the meat and the order in which you cook the different products.
The learning outcomes of this class are:
Prepare and cook, chicken wings
How to cut your steak
Cook a perfect steak
Season your food correctly
Cook perfect sausages and what to look for when buying
Make your own chimi churri
Make BBQ corn with chilli, parmesan and parsley
"Toby's" BBQ Banana that will have your guests talking about your dinner party for years to come, requesting them every time you have a BBQ and wanting to know your secrets.
This is a full day course food will be provided, that you get to cook yourself!
There will be take home food, seasonings and preparations.
We use free range chicken, meat and sausages, with a comparison of synthetic and natural casings, Olsson's salt and Pepe Saya Butter.
Taught by Chef Tommy Prosser
+ More
Class Schedule
Duration: 5 Hours 10am - 3pm
What you will learn
Prepare and cook, chicken wings
How to cut your steak
Cook a perfect steak
What you will get
Class notes
Take home everything you make!
Tea, coffee, water, snacks available throughout the day
Take home JP Brand tea towel.
---
What to wear
Casual, closed in shoes, no high heels, long hair tied back.
---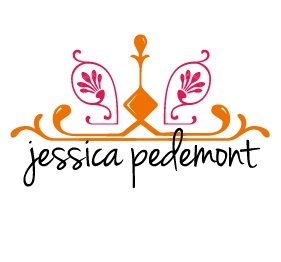 Celebration Cooking with Jessica Pedemont is now offering cooking, chocolate, cake decorating classes in our fun classroom Sydney based kitchen.
Celebration Cooking offers a range of classes from pastry cooking to cake decorating and sculpture. Classes run are able to run 7 days week and are taught at our purpose built kitchen in Canterbury in Sydney's inner west. Classes run for 3hrs+ depending on the topic.A variety of cake decorating and cooking/baking lessons in a fun filled atmosphere where the utensils, equipment, aprons and ovens are all supplied. Over a dozen classes to chose from with classes made to order for 4 or more people.
+ More
---
Cancelation & Refund Policy
No refund is given, but you can give your booking to someone else. If you are more than 15 minutes late you may not be allowed to enter the class. Your deposit will not be refunded.
+ More
---