Natural Cosmetics with Taj Scicluna
---
Book Now (http://weteachme.com/l/SN6XzrEr)
---
Description
** Should this page be showing no dates available, please go to this link
In this hands-on workshops you will learn how to make beautiful, versatile and economical cosmetics and beauty products with natural ingredients for yourself and friends. There will be plenty to take home to enjoy or to give away as gifts to friends and family. A diverse hands-on workshop to encourage conscious consumer choices and self reliance.
Our August workshop will be making: Honey and Oat body scrub, lymphatic bath salts, rose lip balm, calendula and benzoin face cream and pine resin deodorant.
CERES members and concession holders are entitled to a 10% discount. Enter "ceresmember" under the promotion and gifts code field.
*Please note that the CERES member or concession discount does not apply to "Bring-A-Friend" tickets which are already discounted
Trainer Bio:
Taj Scicluna - he Perma Pixie is a passionate and motivated little Sprite who aims to inspire and educate people to live more nourishing and sustainable lifestyles using Permaculture, Awareness and Compassion! Through Passionate Permaculture Education and Sustainable Services such as Permaculture Design and the creation of Delicious Ornamental Edible Gardens, The Perma Pixie aims to nurture diversity and protect ecology through harbouring healthy and resilient communities and ecosystems.
For Information on our cancellation policy please click here
+ More
What you will learn
Make beautiful, versatile and economical cosmetics and beauty products with natural ingredients
Make a face cream, body butter, body scrub, lip balm and toothpaste
What you will get
Plenty of natural cosmetics to take home and enjoy or to give away as gifts to friends and family
---
What to bring
Notepad
Writing materials
A clean food grade jar 120-200ml volume (all other receptacles will be supplied)
Appropriate for
Those wanting to learn how to make natural products
---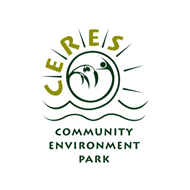 CERES - Centre for Education and Research in Environmental Strategies, is an award winning, not-for-profit, sustainability centre located on 4.5 hectares on the Merri Creek in East Brunswick, Melbourne.
It is also a thriving community, an urban farm, Australia's largest deliverer of environmental education, an event and conference venue and a place rich with social and cultural diversity. CERES is recognised as an international leader in community and environmental practice.
Built on a decommissioned rubbish tip that was once a bluestone quarry, today CERES is a vibrant eco-oasis. 350,000 people visit CERES each year. Many more engage with us through our Sustainable Schools program which takes sustainable education into schools across the state.
CERES' green technology displays, buildings, education and training programs and social enterprises (CERES' Organic Market, Café, Permaculture Nursery and Fair Food organics delivery) demonstrate food security, sustainable agriculture, energy efficiencies, renewables and water conservation in action.
CERES is a model for a future with sustainability, innovation and connectedness at its heart.
Come, be welcome, you never know what you will find on our rambling paths.
+ More