Intro to Permaculture (2 days)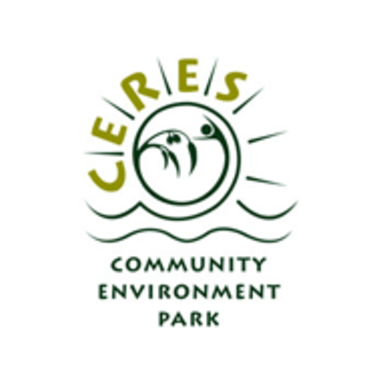 ---
---
Description
'Permaculture', you have heard the term but what is?
If you are thinking about learning more then this is a great place to start! This two day intensive is part theory, part practical and will immerse you in the ethics, principles and framework to help you design a sustainable and abundant life.
Some of the topics covered include:
- What is permaculture and its relevance today?
- The ethics and design principles- Energy and nutrient cycling
- Veggies, fruit and animals in permaculture systems
- Social permaculture
There will be examples from tiny urban gardens to suburban and rural permaculture properties showing how we can create resilient, sustainable systems that work with nature and the natural limits of our planet. With its market and community garden, chickens, food forest, water and energy harvesting systems and more, CERES provides a great opportunity to study a permaculture property in action. This workshop will be beneficial to those new to the concept and for those thinking of undertaking a Permaculture Design Certificate.
CERES members and concession holders are entitled to a 10% discount. Enter "ceresmember" under the promotion and gifts code field.
*Please note that the CERES member or concession discount does not apply to "Bring-A-Friend" tickets which are already discounted
Trainer Bio:
Donna Livermore is an educator, biologist, permaculture teacher and community activator. She is passionate about living a life of good health, sustainable abundance and with a strong connection to the environment and local community. Donna has an on-going commitment to school education and she is on the board of a new school in Melbourne's Inner West.
With chickens, worms and a productive permaculture food garden in the front yard of her tiny suburban block, Donna is reimagining what it means to live a good life in the city and shares this with others through local fermenting and gardening workshops and through her Facebook page A Good Life in the City
For Information on our cancellation policy please click here
+ More
Class Schedule
This workshop runs from 10:00 AM to 3:00 PM Workshop dates: 16th & 23rd June 2018 and 7th & 21st October 2018
What you will learn
Introduction to the concept of permaculture
The principles of permaculture and design methods associated with permaculture
---
What to bring
Notepad
Writing materials
---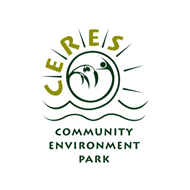 CERES - Centre for Education and Research in Environmental Strategies, is an award winning, not-for-profit, sustainability centre located on 4.5 hectares on the Merri Creek in East Brunswick, Melbourne.
It is also a thriving community, an urban farm, Australia's largest deliverer of environmental education, an event and conference venue and a place rich with social and cultural diversity. CERES is recognised as an international leader in community and environmental practice.
Built on a decommissioned rubbish tip that was once a bluestone quarry, today CERES is a vibrant eco-oasis. 350,000 people visit CERES each year. Many more engage with us through our Sustainable Schools program which takes sustainable education into schools across the state.
CERES' green technology displays, buildings, education and training programs and social enterprises (CERES' Organic Market, Café, Permaculture Nursery and Fair Food organics delivery) demonstrate food security, sustainable agriculture, energy efficiencies, renewables and water conservation in action.
CERES is a model for a future with sustainability, innovation and connectedness at its heart.
Come, be welcome, you never know what you will find on our rambling paths.
+ More