0 Classes found for masterful makers luxury diy workshops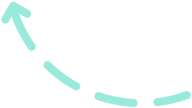 What??? No results?
Don't despair, we have so many classes so adjust your filters or search again!
---
Or here are some of our most popular classes we think you might like!
Sewing Lounge & Cutting Room Use
---
Beginners to advanced pottery class.
---
Gin Masterclass Tasting, distillery, distillation,
---
Gin Masterclass Tasting, distillery, distillation,
---
Gin Masterclass Tasting, distillery, distillation,
---
Free pour like the pros in this barista course
---