Ceramics: Vessel Forming (6 or 8wks Wed eve Term1)
---
---
Description
Spend your Wednesday evenings for six or eight weeks learning how to make vessels using both the pottery wheel and handbuilding.
Six or eight weeks - what's the difference?
If you want a shorter course that focusses on how to make pieces, choose our six-week option. If you want to also get an in-depth introduction to glazing and firing, look at our eight-week option.
What you'll learn in both
In both options, you'll gain foundation skills in wheel throwing and be introduced to vessel-making using a range of handbuilding techniques. Our experienced and engaging tutor, Tania Jeffery, will help you discover (or perhaps rediscover) the art of forming ceramic vessels.
Why Clay Talk?
Our class sizes are small so you can develop your skills, find your individual style and learn at your own pace. Clay Talk @ Montsalvat's spacious and beautifully designed ceramic studio is a great space to tap into your creativity.
This course is for two hours on a Wednesday evening. It's also available as a two-hour class on Wednesday mornings or for three hours on Saturday afternoons - both with six and eight week options too.
About your tutor, Tania
Tania has taught all levels and ages how to throw and handbuild. She's been working as a ceramic artist for over seven years. But, Tania's passion for ceramics started earlier – when she first got a chance to use the pottery wheel in art class at primary school.
In Tania's own words, "Turning malleable clay in to limitless shapes and finally transforming the finished artwork in to something permanent and frozen in time is like magic. Sharing this discovery with others is part of the joy of working in ceramics. Teaching is one of the highlights of my time in the ceramic field."
+ More
Class Schedule
Either 6 or 8 classes every Wednesday evening 6:30-8:30pm (2hrs) Term 1
What you will learn
How to prepare your clay, centre it on the wheel and step-by-step throwing skills for making simple vessel forms such as cylinders and bowls
Core handbuilding techniques like coiling and pinch pots to create a range of vessels
+ in the 8-week option: Introductory skills in glazing and firing (in last 2 weeks)
What you will get
5kg of clay to start you off
Use of wheels, tools and other equipment such as banding wheels (we also have basic tool kits available if you want to buy your own)
The vessels you threw bisque fired, ready to take home at the end of term (end-of term firing fee is $8/kg)
---
What to wear
Casual / older clothes and covered or closed-in shoes - clay can get messy!
Appropriate for
Anyone interested in learning ceramics and wants to develop their techniques. You may have never touched clay before, want a refresher course or are keen to build your skills that bit further.
Gift vouchers
If you'd like to give this course to someone special, gift vouchers are available. To find out more, email claytalk@montsalvat.com.au
---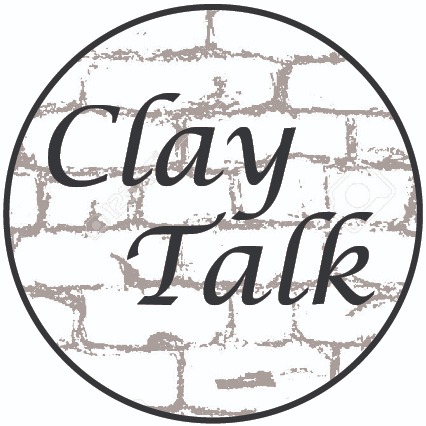 Clay Talk @ Montsalvat is a new ceramics facility located in the grounds of Montsalvat – Australia's oldest continuously active artists' community. The studio is an addition to Montsalvat's already rich history as a place where art is made, taught, shown and experienced.
At Clay Talk, we aim to be a creative environment that brings students and practitioners together through education and skills-based programs. Currently we offer classes where you can learn wheel throwing and hand building. From 2018, additional classes will start to be introduced. We also plan to offer specialised programs and workshops taught by established artists so practicing ceramicists can explore new techniques.
+ More
---
Cancelation & Refund Policy
If you change your mind and want to cancel your course booking completely, you can either transfer your enrollment to a friend or we'll refund:
100% if you cancel at least 4 weeks before the course starts, less a $20 administration fee.
50% if you cancel 2 weeks before the course starts, less a $20 administration fee.
No refund if you cancel:

less than 2 weeks before the course starts; or
the course has already started.
We'll give a full refund if we have someone on our waiting list who can take your spot immediately or if we cancel a course for any reason.
If you can't attend a class during your course, unfortunately we don't offer make up classes. We therefore encourage you to choose your courses and dates carefully.
+ More
---