Like weely giveaways? Like exclusive classes? Like special offers?
Then your'll love our Newsletter!
Using ComWriter to Prepare Academic Writing @UoW
---
---
Description
ComWriter is a NEW cloud-based writing platform for academics and students. Essentially, ComWriter is a word processor and bibliographic tool combined. BUT with a big difference: ComWriter has a range of modern tools to enable efficient and productive writing to academic standards. In this introductory workshop, you will learn how to use ComWriter to prepare academic work:
write essays, create assignments, manage a thesis, create course notes, etc.
store research material; i.e., reference data to use in your writing
insert citations and footnotes
automatically format writing to academic standards using pre-defined styles (e.g., Harvard, APA, MLA, and more)
The University of Wollonging has endoresed ths PILOT to find out what students and acdemics think of this innovative new writing tool built in Australia. So come and learn how to create awesome assignments, improve your grades, and reduce the stress of dealing with referencing data.
Conducted by:
Matt Halliwell, On-Campus Support Co-ordinator for UoW, Composeright Pty Ltd
Matt Halliwell is a PhD student who is conducting research in the fields of Education and Technology at the University of Wollongong. Matt holds a Bachelor of Information and Communication Technology (2011) and a Master of Information and Communication Technology (Research Thesis-Course work, 2012). His research areas include: Information Technology, Education Social Media, Social Networking, and Gamification. Matt is providing on-campus support for ComWriter, an innovative new academic writing platform developed in Australia.
More information:
+ More
What you will learn
How to add research material to your personal library
How to create academic writing projects online (e.g., essays, assignments, reports, notes)
How to export your writing using pre-defined styles (e.g., Harvard, APA, and more)
What you will get
Access to a new cloud-based writing application
Awesome looking writing projects
---
What to bring
Your enthusiasm for academic writing
Current assignment information to ask questions
What to wear
What you usually wear to Uni
---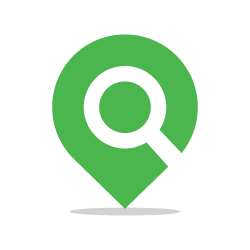 We provide a fully-featured, cloud-based writing platform for academics, students and business people, under the name ComWriter®, that integrates disparate technologies (library, referencing, writing, publishing) to enable efficient and productive researching, writing and publishing to academic standards using modern tools and pre-defined styles (patent pending).
+ More