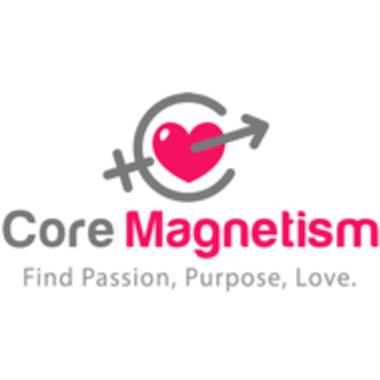 ---
5
Classes
15


Students

1
Reviews
Description
CORE MAGNETISM is a coaching organisation that helps men and women achieve romantic success by unlocking their passion and realigning their entire lifestyle.
Understanding your identity and your true passion will profoundly transform your life.
I help men and women improve every aspect of their lives by helping them identify and understand who they truly are on the inside, and by guiding them through the journey of building self-awareness and taking the necessary steps to realise their ideal lifestyle and ultimate happiness—through purpose, passion, sex, and relationships.
In the past, I submitted to mainstream norms regarding what happiness and success is "supposed to be". I suffered years of corporate misery and a failed marriage, eventually finding myself sitting over the precipice staring potential suicide in the face.
This drove me to reevaluate what is truly important in life, and what really makes me happy. My experiences teaching Leadership Communication and Authentic Leadership Development at Berkeley and my immersion in the underground world of pickup and seduction gave me unique perspective about what truly makes people attractive and happy in life.
I distilled this into a set of principles that I rigorously tested and implemented in my own life and transformed from my desperate, frustrated and depressed self, into an energetic, passionate, engaging, compelling and charismatic force that naturally attracts the women I want in my life, with lifestyle I want, and a vocation that infuses incredible meaning into each and every day.
I life with an incredible sense of purpose. With passion. With energy. With love. With meaning.
I am here to help you escape the mediocrity of an average existence; one fraught with self-imposed limitations, and lacking self-belief. One that lacks true love and passion.
I want to help YOU live without limitations and achieve all that you truly desire in life. This is my personal mission.
+ More
---