Description
Salsa is the popular Latin dance of the moment based on the fast Cuban rhythms. Our beginner, intermediate 1 and intermediate 2 levels of tuition cater to all of our students needs by providing structured, fun and energetic classes whilst giving you a great workout! Our specialised courses will keep you moving from a beginner to a more advanced dancer in no time and before you know it you'll be feeling comfortable, confident and at ease at Sydney's salsa clubs.
+ More
Class Schedule
Every Tuesdays, 6:30PM
What you will learn
Providing structured, fun and energetic classes
Will keep you moving from a beginner to a more advanced dancer in no time
What you will get
High qualified instructor
Infectious joy of dancing!
---
What to wear
Appropriate dance wear!
---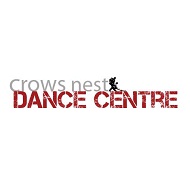 Crows Nest Dance Centre (CNDC) offers a fun and exciting atmosphere for all levels and ages. Our beginner classes cater for people with absolutely no experience and we rotate in the classes so no partner is required. We avoid holding multiple group lessons at the same time, giving our students the space to move freely around the dance floor.
All of our teachers are up to date and highly qualified. Our team of staff is fun, friendly and encouraging and most importantly our instructors are trained at the most recent dance conventions with innovative and up to date choreography.
Whether you have come to our studio to learn to ballroom dance for an event, explore an alternative way to stay in shape, pursue dancing competitively, or to simply have fun, it is our mission to ensure that each of our students leave our studio confident and comfortable on the dance floor.
+ More