An Introduction To The Art of Pastry
---
---
Description
Pastry is a dough of flour, water and shortening that may be savoury or sweetened. Sweetened pastries are often described as bakers' confectionery. The word "pastries" suggests many kinds of baked products made from ingredients such as flour, sugar, milk, butter, shortening, baking powder, and eggs. Small tarts and other sweet baked products are called pastries. The French word pâtisserie is also used in English (with or without the accent) for the same foods. Common pastry dishes include pies, tarts, quiches and pasties. Short crust, puff, strudel, choux ... overwhelmed?
This class is designed to go back to basics and covers the different types of pastries. The ingredients and methods which make them and ideas for uses.
+ More
What you will learn
The differences between the many different types of pastry
The methods pastry making and using
Freezing techniques to extend shelf-life
What you will get
recipes
book suggestions
1kg Kialla Pure Organic unbleached flour
---
What to bring
the desire to learn about pastry making
What to wear
comfortable clothing.
Appropriate for
Home Cooks
---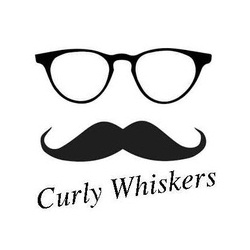 An elegant little place specialising in truly gourmet crêpes and galettes. A restaurant where attention to detail is apparent, from the classy monochrome décor, Christina Re teaware serving exquisite Ovvio Organic and Cup Above tea, through to the actual food itself … each dish a sensory work of art made from the best quality local, seasonal, mostly organic ingredients supplied by some of Australia's best practice artisan brands and producers: Schulz Organic Farms, Barambah Organics, Woodbridge Smokehouse, Kialla Pure Foods, Yarra Valley Caviar, Carboor Harvest, The Fermentary, Gary's Quality Meats, Hagens Organic Butchers.
With an open kitchen, transparency is part of the charm of this unique crêperie in Brighton. Patrons engage with all members of the team, observing the preparation techniques using traditional cookware to make their food.
Restaurant open for: breakfast Friday - Sunday from 9am; lunch Tuesday – Sunday from 12noon; dinner Friday & Saturday from 5:30pm.
As the venue is small and cosy, bookings are recommended.
+ More