Lets Make Chocolate Truffles
---
---
Description
Tempering chocolate has a reputation for being difficult, and while it can be difficult to perfect the process at first, the results are worth the effort.
The tempering process subjects the chocolate to a distinct temperature cycle, the result of which is the formation of fat crystals. When the final cooling is applied to the chocolate, this creates a gloss and crispness that is ideal for coating truffles, creating chocolate decorations and much more
This masterclass is designed to teach home cooks techniques in tempering chocolate to make & coat chocolate truffles.
+ More
What you will learn
handling couverture chocolate
chocolate tempering
proper combining of ingredients
What you will get
understanding of chocolate tempering techniques which can be used at home
---
What to wear
neat, hair tied back
Appropriate for
home cooks, chocolate lovers
---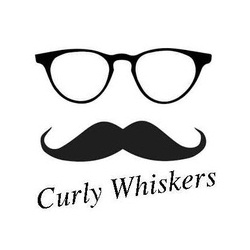 An elegant little place specialising in truly gourmet crêpes and galettes. A restaurant where attention to detail is apparent, from the classy monochrome décor, Christina Re teaware serving exquisite Ovvio Organic and Cup Above tea, through to the actual food itself … each dish a sensory work of art made from the best quality local, seasonal, mostly organic ingredients supplied by some of Australia's best practice artisan brands and producers: Schulz Organic Farms, Barambah Organics, Woodbridge Smokehouse, Kialla Pure Foods, Yarra Valley Caviar, Carboor Harvest, The Fermentary, Gary's Quality Meats, Hagens Organic Butchers.
With an open kitchen, transparency is part of the charm of this unique crêperie in Brighton. Patrons engage with all members of the team, observing the preparation techniques using traditional cookware to make their food.
Restaurant open for: breakfast Friday - Sunday from 9am; lunch Tuesday – Sunday from 12noon; dinner Friday & Saturday from 5:30pm.
As the venue is small and cosy, bookings are recommended.
+ More