Bellydance Veils workshop with Gypsy Rose
---
---
Description
You will need to know the basics of belly dance technique including, hip drops, flicks, shimmies, figure 8's and camels – this will allow us to warm-up and get right into dancing and learn how to layer other moves on-top of the basics. Expect to learn fast and exciting Veil choreographies in this workshop!
Gypsy is a connoisseur of Bellydance. Her Lebanese heritage is reflected in her style and grace, which manifests effortlessly through the innate rhythm in her hips. Gypsy has been teaching and performing in Sydney for the past ten years and is a virtuoso in traditional Bellydance. Her passion for dance has also driven her into other styles including Jamaican dancehall, jazz and contemporary, and her love for flamenco has sent her to Spain for the past three years to further her training and education. With various styles of dance under her belt, Gypsy has evolved into a versatile dancer and captivating performer.
+ More
What you will learn
Veil technique
Choreography
---
What to wear
Fitted or mid-driff baring top – something that will allow you to see the movements of your stomach to ensure you are doing the moves correctly. Comfy pants or skirt. A long silky scarf that can be tied around your hips. Bare feet.
---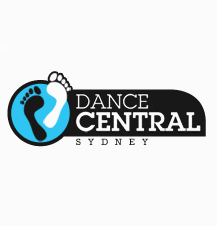 The heart of world dance in Sydney since 2002.
Dance Central offers an extensive range of dance classes and workshops for adults and teenagers at our centrally located Sydney studio.
Styles include Hip Hop, Funk, Salsa, Bollywood, Dancehall, Belly Dance, BreakDance, Burlesque, Samba, Popping, Showgirl, Booty Dance, Tahitian Dance, Hulahoop and more.
+ More