Description
3 Hip Hop Classes (Sydney)
Have you ever wanted to learn to break, pop and lock? Do you want to become at one with the music? Are you looking for a fun, social way to stay fit and healthy?
Hip hop classes could be just what you're looking for!
Here at Dancekool, we're a hip hop institution. We live and breathe dance culture and are passionate about teaching killer moves to the next generation of stars. Bringing authentic moves from the streets to the studio, our experienced instructors cater to all ages and levels – whether you're a complete beginner or someone with years of experience. When it comes to dancing, we believe in the four F's – that is, Friendly, Fun, Fitness and Freedom!
We offer hip hop dance lessons in Sydney, Epping and Granville – meaning there's sure to be a studio near you. With a wide range of courses on offer we offer something for everyone. Whether you want to become a professional dancer or simply want a fun, social way to get fit, Dancekool is your answer!
+ More
Class Schedule
Set date and time when booking 3 Hip-Hop Classes
What you will learn
Discover and enhance your dance skills.
Learn Hip Hop foundations.
Learn how to move and groove to most Hip Hop rhythms.
What you will get
Tuition under an expert dance teacher
---
What to wear
Clothing and shoes suitable for dancing.
Appropriate for
Everyone who wanted to learn Hip Hop dance style!
---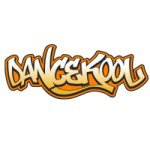 Welcome to Dancekool, the holy grail of all street dance in New South Wales. Founded in 2002 as the first street dance studio of Sydney, we pride ourselves in providing the finest instructors who are authentic and are true pioneers in their expertise of dance. This is why our slogan has always been, 'Real Styles, Real Hip Hop!'
With 3 locations situated in Sydney, Epping and Granville, our unrivalled hi-tech studio offers over 12 styles of dance suitable for all people from absolute beginner to the seasoned professional. Look at our timetable to see our flourishing range of styles, there is bound to be a class or a course for you at Dancekool!
We offer both private and group lessons with prices starting from as little as $10 per class – and we even offer unlimited weekly and monthly passes for those who want to try out our suite of different styles. In addition to individual classes, we also offer a wide range of courses to suit dancers of all ages and levels. Our ever-popular courses include:
○ Waacking for Absolute Beginners
○ Holiday Dance Camp
○ Masaki's 10 Week Hip Hop Course
○ Hideboo's Break Dance Intro 10 Week Course
+ More