Custom Jewellery Making 8-Week Course
---
---
Description
Want to learn how to make jewellery but can't commit to once a week? Need a little more flexibility in your learning where you can double up a couple of classes one week to suit your schedule? This is the course for you.
This Custom Course pack allows you to book in multiple sessions so you can fast track your way through the levels depending on the time you have available.
Custom Courses - Custom courses allow you to create your own course from any of the techniques described in levels 1-7, as well as flexibility in class times. Can't commit to the weekly classes, now you can book in your classes twice a week, skip a week and make up lessons depending on your schedule (*subject to availability of times).
These are still 8 week courses, but allow you flexibility in your learning. (*material levies apply) As you progress through each level of jewellery making you will develop your skills not only at the bench but in design. We endeavour to unlock your creativity and you will be surprised at how well you do, even if you don't think you have a creative bone in your body!!!
+ More
Class Schedule
Learn at your own pace. Book in multiple sessions so you can fast track your way through the levels depending on the time you have available. Indicate your preferred time in "Special Requests" during booking.
What you will learn
Learn how to make jewellery - at your own pace.
Book in multiple sessions so you can fast track your way through the levels depending on the time you have available.
Customise your course to what you want to learn - from beginners through to advanced techniques, casting, gem setting and more.
What you will get
8 x 3 hour sessions (bookings on arrangement with teaching staff)
Flexibility. Fast track your classes; book multiple sessions in one week to suit your schedule.
One on one tuition by a qualified tutor.
Course includes basic materials (adjustments may need to be made depending on curriculum)
---
What to bring
Just your desire to learn!
What to wear
Casual - enclosed shoes are a must!
Appropriate for
No experience necessary. New students welcome anytime.
---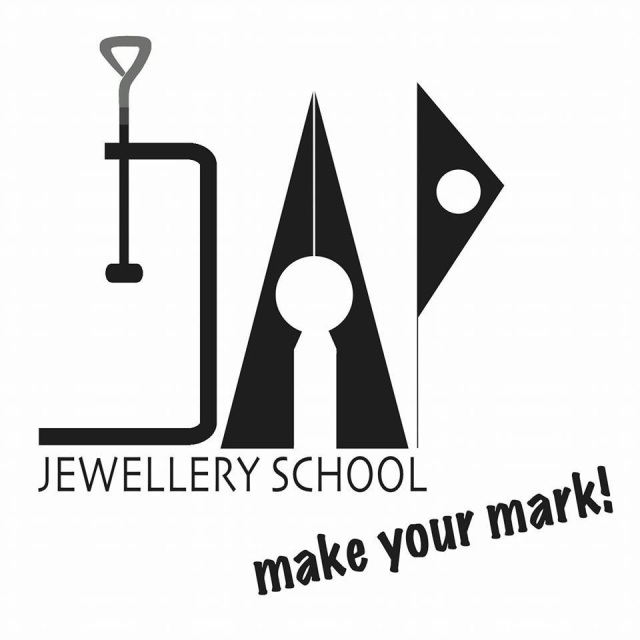 DAP Jewellery School (or DAP as we like to call it) is committed to educating hobby jewellers. At DAP we use both traditional silver smithing techniques and modern concepts and materials. We strive to provide a comprehensive curriculum in the art of jewellery creation. Director of DAP, Dan Cox, has been teaching since graduating Queensland College of Art in 2008. Dan has taught with organisations such as the Brisbane Institute of Art, Flying Arts Inc., the Queensland Museum, Woodford Folk Festival and the Moreton Bay Regional Council.
There is nothing like DAP in Brisbane! It is your one stop shop! At DAP we cover everything from basic silver smithing techniques such as ring making, chain making and bezel setting, through to casting, resin work, felting, beading, small sculpture and more. Guest artists are invited to boost the curriculum and to share their knowledge with students. Courses including forming, recycled materials, precious metal clay, ceramics, leatherwork, glasswork, glass beads and more will be on offer!
PROFESSIONAL DEVELOPMENT WORKSHOPS for primary and high school teachers are also available through DAP. If you are a teacher and looking for a way to include art into the curriculum, then contact us about our PD Workshops. These workshops can help you learn how to utilise recycled goods, small sculptures and every day objects into your teaching practice.
+ More
---
Cancelation & Refund Policy
Please note that the purchase of a course through DAP Jewellery School will only be refunded under exceptional circumstances. Course/workshop dates are set and in many cases may only be repeated once within a 12 month period. If you are unable to attend your designated class, a make up lesson may be possible depending on availability. This will occur during the term in which you have taken the course and no other term. It is the responsibility of the participant to arrange this with teaching staff. If you are unable to attend a class, 1 weeks notification is required. Any notification under a week will result in the class being forfeit by the participant. No monetary refund of classes will be given. We will try to arrange a make up lesson only. No credit toward future courses/workshops will be given.
Annual Membership - Annual membership entitles the purchaser to access the studio 3 hours a month during teaching periods which run to the school terms only (January - December). Access time is not accumulative. If you are unable to attend within the designated time periods you will forfeit the studio access time. Any part use of the access will be treated as a whole. Access time must be taken in a 3 hour block and not broken up throughout the month.
Studio Session - Studio session allows participants to access the studio at their convenience with prior arrangement of times and dates. The three hour sessions can be used at any stage throughout the year, within the teaching period and only expire at the end of the teaching year. It is preferred that your studio session be taken as a whole (3 hour block) and not broken up as times and available may vary.
+ More
Terms & Conditions
All courses/workshops are subject to minimum numbers of attendees for courses to run. Minimum numbers are determined according to the type of workshop/course being run. 8 week and 4 week courses require lower numbers of enrolments to run. Workshops require a minimum of 3 participants to run. If a course does not reach the minimum number of participants to run you will be offered either a credit toward a future date for the class to run or full refund on your purchase. You will be notified of the date for the future course to be run at the end of the semester in which the course/workshop was offered. If you are unable to attend the future date given and wish to hold your credit with DAP Jewellery School, it is your responsibility to check course/workshop dates for courses/workshops you can attand.
In the cancellation of your attendance prior to the course/workshop prior to the course/workshop commencing due to unforeseen circumstances, we will issue either a credit towards a future date for the course/workshop or a full refund of the course/workshop fees. All cancellations must be made 48 hrs prior to the course/workshop date. A cancellation after this time will incur an administration fee of $55 (inc.GST) plus any material costs which may have been purchased for the workshop. Non attendees of a course/workshop will not receive a refund if no notification of cancellation is received prior to the commencement of the course/workshop.If notification of cancellation is received on the day of the course/workshop no refund of course fees will be given. A credit for course/workshop fees will be held for attendance of future courses/workshops. If attendance of a future course/workshop is not possible, a refund of course/workshop fees minus administration and material costs will be given.
In the case of 8 week and 4 week courses, if you are unable to attend any of the course dates prescribed in your course outline, you will need to arrange with your tutor a suitable time within the 8 and 4 week course dates to do a "catch-up" lesson. No credits for unattendance will be given. Missed classes will not be held in credit for future course dates attended. If you are unable to attend a class and cannot make up a class within the course dates offered you therein forfeit said class fo no credit toward future course dates. Catch-up lessons will be available upon request to your tutor and pre-arranged with DAP Jewellery School depending on availability of class times and appropriate attendance within the course structure. This may mean attending another level/class to enable you to make your catch-up class.
+ More
---