Large Drypoint Prints using Electric Engraving and Hand Tools
---
---
Description
Make a large print on polycarbonate plate using electric engraving tools and hand drypoint tools. Electric engraving tools are useful for making strong lines for large plates. Fine detail can be added with hand tools. Ink using a la poupeé and the pochoir techniques to create a coloured print.
You may need to purchase extra printing paper.
Agave Print Workshop is located in an amazing 1970s A-frame at Trentham, a small town 97km north-west of Melbourne. Accommodation available. Price includes GST
+ More
Class Schedule
September 12, Saturday | 10:00am-5:00pm September 13, Sunday | 10:00am-5:00pm
What you will learn
Make a large print on polycarbonate plate using electric engraving tools and hand drypoint tools.
Using an electric engraving tool makes strong lines for large plates.
Ink the large plate using a la poupeé technique to create a coloured drypoint print. The technique of pochoir colour can also be used.
What you will get
You can make a series of related images or a small edition of large drypoint prints.
A materials kit and vegetarian lunch are provided.
---
What to bring
Bring along drawings or photographic source materials that can be used to create a line drawing on large tracing paper, which is then placed under the polycarbonate.
What to wear
Please bring an apron, or wear old clothes and closed shoes.
Appropriate for
This workshop would be suitable for people wanting to extend their skills in drypoint and create a large print.
---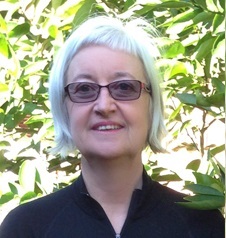 In 2014 Dianne moved from Adelaide to Trentham in the Central Highlands of Victoria. Her art-work includes printmaking; encaustic, oil and pokerwork on wooden panels; artist books; on-glaze porcelain; and small scale bronze casting.
In her current work Dianne combines a cast of characters with cloudscapes and plant forms to create various scenarios. Her characters live in a world where nothing is certain.
+ More
---
Cancelation & Refund Policy
Full payment or a 50% deposit is made at the time of registration. Balance of workshop payments can be made during the workshop.
Full refunds will only be made if your selected workshop/s are cancelled. If you give 14 days notice of withdrawal from a workshop you may swap your payment to another workshop within a 12 month period. All workshop fees include GST.
+ More
Terms & Conditions
Workshops usually have a maximum of 6 participants to ensure individual attention. A materials kit is provided as part of the workshop fee for most workshops at AGAVE PRINT STUDIO. Additional materials can be purchased during or after a workshop. At Spring, Autumn and Summer School workshops some materials are charged separately as they can vary between the individual projects of participants.
On full-day workshops morning tea and a vegetarian lunch are provided. During half-day classes morning or afternoon tea is provided.
Many AGAVE PRINT STUDIO workshops and classes are suitable for beginners; if prior experience is necessary it is noted on the workshop description. The workshops introduce participants to exciting new printmaking processes, and suit a range of practioners. The workshops are particularly valuable for teachers and artists wanting to upgrade or extend their range of printmaking skills.
AGAVE PRINT STUDIO promotes a safe working environment.
+ More
---