Children's Pottery Holiday Program (Age 8-13)
---
---
Description
Children will learn how to create an amazing piece of their very own pottery. Under our guidance they will be shown how to model and pinch clay to realise their ideas. Clay is a wonderful, tactile medium that many kids have never experienced before. Its three dimensional nature forces them to think about structure, shapes and form. The pieces they create will go through two (2) firing processes, along with us glazing their work ready to be picked up two (2) weeks after the class.
At Di Stirling Pottery, they can experiment with a variety of building techniques while they learn to think about their ideas and adapt to change along the way. Students are assured of personal attention as we have a maximum of eight (8) children.
There is something very magical about children when they are thinking and working creatively. Once children learn to express and execute their personal visions in clay, they can become empowered in ways that go far beyond the walls of the ceramic studio.
+ More
Class Schedule
Duration: 2.5 Hours
What you will learn
Learn how to model and pinch clay
Understand clay's three-dimensional nature that will force them to think about structure, shape and form
Explore creativity to make their own pottery
What you will get
Expert tuition from an experienced teacher!
Gain an overall, fun learning experience
Keep your amazing pottery pieces
---
What to wear
Casual (Warning: This might be messy)
Appropriate for
Kids 8 to 13 years old
---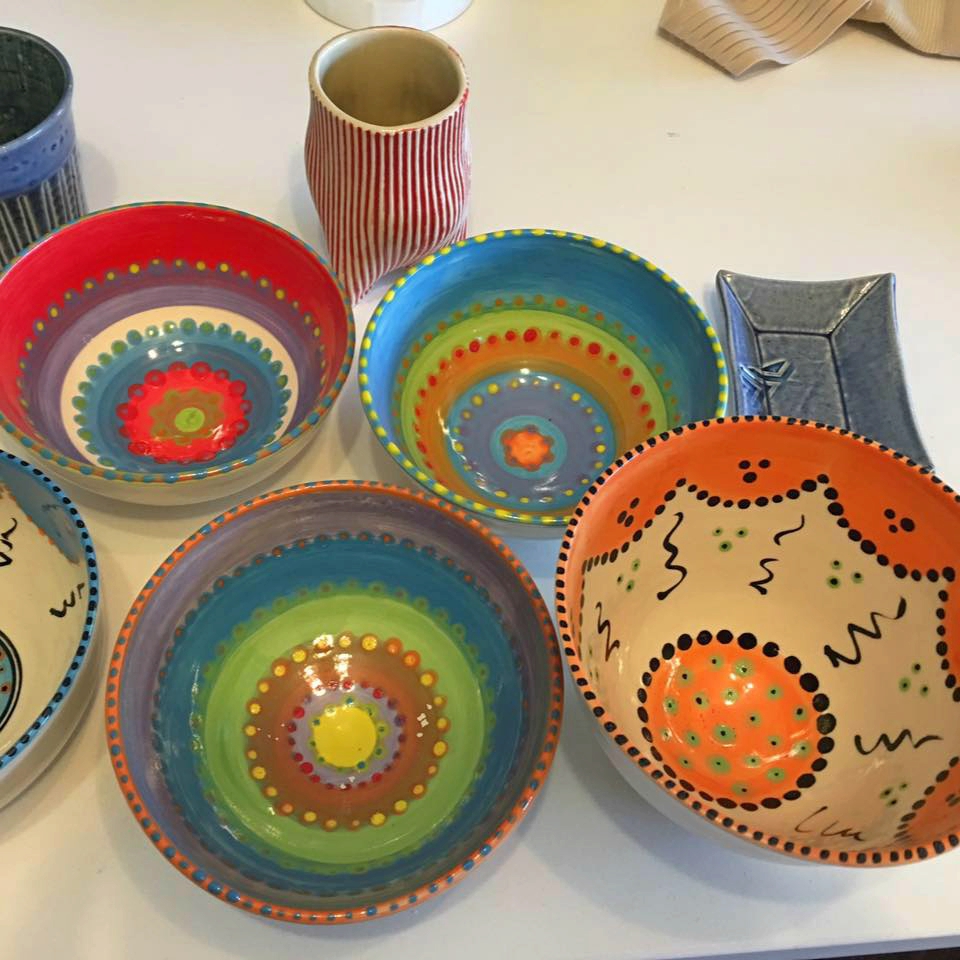 DI STIRLING has been working with clay since 1982, and her work continually evolves. Di Stirling Pottery's goal is to get the current generation and the next involved and passionate about pottery. She runs her classes in a friendly and relaxed atmosphere studio.
Whether you're looking to get started in the wonderful world of clay or you're looking to further your skills,Di Stirling Pottery is the perfect place for your needs.
Here are just some of the rave reviews about Di:
"My 2 children (6yrs and 8yrs) just completed the school holiday program and loved it. Di was brilliant."
- Jodie
"Diane is a great teacher whom embraces creativity and is very giving of her time. I love her studio and the relaxed atmosphere."
- Jay
"My children completed the School holiday kids class and thoroughly enjoyed it. Di was so friendly and great to deal with. Will be back next holidays for sure!" - Fleur
"Di Stirling is a very dedicated and talented artist. She is an asset to Bargara and a beautiful person."
- Kerrie
+ More