Art Games & Saturday Morning Masterpieces
---
---
Description
Let the games begin!
Join us in this exciting workshop as we make art even more fun for everyone through play! We incorporate games to help you hone your artistic skills - because art class can never be too fun, right? Enjoy a creative weekend morning coaxing a masterpiece or two out of your inner Picasso.
About the Teacher – Victoria Kitanov
Victoria is a professional artist specialising in portraiture and marine themes, and is also a talented sculptor. Her art career has included commercial art, children's book illustration, burlesque art, live sketch portraiture, and more recently marine themes inspired by Royal Australian Naval heritage.
She is the founder of Entrée to Arts which aims to inspire others to tap into their creative core as often as possible!
+ More
Class Schedule
Duration: 2 Hours and 45 Minutes
What you will learn
Develop your artistic talents through art games
Enhance observation skills and expand creative skills by drawing things you probably thought you couldn't draw
Artist techniques, tips & tricks for whether you're an absolute beginner or a bit more advanced!
What you will get
Tuition under an experienced artist
Individual attention
Morning tea provided
All materials provided!
10% discount on art supplies at Tilly's Art & Office Supplies
---
Appropriate for
Children aged between 9 - 15
---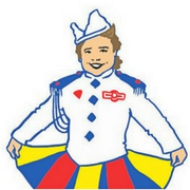 Entrée to Arts is the result of an inspired vision on a grand scale. My deep desire is to use my creative gifts to inspire others to reconnect with theirs; to help others to find their voice and to discover their passion through creative exploration.
Entrée to Arts was created with the true sense of community in mind, and the desire to share and to give something back. It's taken a while to appreciate and become aware that the gift I was given as an artist and creator might be the catalyst that inspires someone else to step up, take a chance, find healing, and fly!
At Entrée to Arts we provide a taster to those new to creative exploration, but also encourage those with higher skills & talents and professional creatives to enhance their knowledge and skills and share their talent within our caring creative community.
Why? Because the foundation of Entrée to Arts is in lifelong learning! It's about
- Community
- Learning
- Sharing
- Social skills
- Communication
- Observation
- Discovery
- Light-hearted fun & lots of other intangible things that is part of the whole creative process
We all learn from each other, share experiences, create magical works of art and ignite the creative fire that is deep within us!
I look forward to sharing the Entrée to Arts journey with each and every one of you!
+ More