Intro to Therapeutic Horticulture
---
---
Description
This workshop is for anyone keen to learn more about how we physiologically and mentally connect with nature and why this is so important for our health and wellbeing. Students will learn about what research is beginning to show us about how contact with nature can benefit us generally but also how it can be used as a therapeutic tool for people with disabilities, the elderly, children with ADHD, autism and other learning difficulties and for easing symptoms of anxiety and depression.
Students will also learn how horticulture is being used to facilitate this contact with nature and how therapists from all fields can use this tool to help the people they work with.
While the course has therapists, teachers and carers in mind it is open to anyone with an interest in this area.
+ More
What you will learn
The power of nature on mind and body
How gardening can improve mood and cognitive function
Using horticulture as a therapeutic aid
What you will get
An insight into the physiological and psychological effects of contact with nature
Ideas on how to use horticulture as a therapeutic aid
Course materials to use in their own planning
Morning/afternoon tea break
---
What to bring
Notepad and pen
Sturdy shoes as we will go outside
Raincoat if weather requires
---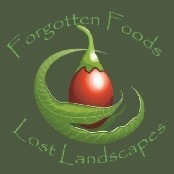 We are a small, family run business creating a bushfood nursery and offering services in permaculture design and consulting and general garden design. The team consists of Claudia - Masters qualified horticulturist, garden designer and permaculture designer with a passion for plants and food - growing and eating - and Steve - a blacksmith/welder with extensive experience in landscaping, excavation and earthmoving and general construction with a passion for the Australian bush.
We run classes on a range of garden and food related topics including bushfoods, heirloom produce, children's garden, therapeutic horticulture and garden design basics. We will be adding more classes to Weteachme very soon.
+ More
---
Terms & Conditions
In the event that there are insufficient enrolments for any class to go ahead, all enrollees who have booked and paid for a particular class will be eligible to attend the same class on an alternative date or have any money paid credited towards attending another class with Forgotten Foods.
+ More
---