Australian Flavours - discover the taste of the bush
---
---
Description
Have you ever been curious about what indigenous Australian's really ate over the 100 000 year period they have been on this continent? Discover the amazing diversity of edible plants that grow throughout Australia and how these made up a vital part of the diet of the First Australians and find out how some of these food plants can benefit you through their outstanding nutritional properties.
You will learn how to recognise certain edible plants in the wild as well as how you can integrate these plants into your own garden so you can enjoy harvesting your own Australian flavours.
And most importantly you will learn how you can use bushfoods in the kitchen to add new flavours and ideas to your cooking repertoire.
+ More
What you will learn
Learn about the history of Australian bushfoods
Learn how to grow your own bushfoods
Learn how to use bushfoods in your everyday cooking.
What you will get
An understanding of the diversity of Australian food plants
An insight into the nutritional benefits of Australian bushfood plants
Information on how to grow bushfoods in your own garden
Tips and recipes on using bushfoods in your kitchen
The opportunity to taste a range of fresh bushfoods
The opportunity to sample dishes using bushfood flavours
---
What to bring
Notepad and pen
Sturdy shoes as we may go outside
---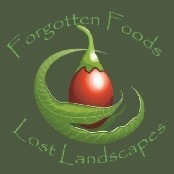 We are a small, family run business creating a bushfood nursery and offering services in permaculture design and consulting and general garden design. The team consists of Claudia - Masters qualified horticulturist, garden designer and permaculture designer with a passion for plants and food - growing and eating - and Steve - a blacksmith/welder with extensive experience in landscaping, excavation and earthmoving and general construction with a passion for the Australian bush.
We run classes on a range of garden and food related topics including bushfoods, heirloom produce, children's garden, therapeutic horticulture and garden design basics. We will be adding more classes to Weteachme very soon.
+ More
---
Terms & Conditions
In the event that there are insufficient enrolments for any class to go ahead, all enrollees who have booked and paid for a particular class will be eligible to attend the same class on an alternative date or have any money paid credited towards attending another class with Forgotten Foods.
+ More
---