Everyone Can Paint - Lesson 2: Instant Results with "Value"!
---
---
Description
What is Value and why is it important?
Value is basically just how light or dark something is. It is THE most effective tool to greatly improve your paintings or drawings. Ever wonder why black and white photography is so powerful or why comic book art is so captivating? Value is a major player and you'll learn all about it and how to get it right! We'll both draw and paint some different values with plenty of time and assistance to help you get instant results with some simple tools and techniques.
We will use charcoal and oil paints on a variety of materials. No experience necessary, you'll learn everything you need to know on the go.
These classes are based on simple instruction, a fun and supporting evironment, and lots of inspiration to keep you going strong! As an artist I want to share my knowledge and help people to realise that, yes, Everyone Can Paint!
+ More
What you will learn
Simple tools to help us see value and simple ways to draw and paint effectively
Unlock your creativity and have confidence in your ability
The second essential step to making great paintings - Value!
What you will get
Keep everything you create and be inspired to keep creating!
A new perspective on seeing - The way you see the world will change
Clear and simple instruction from an experienced teacher
Basic materials provided
---
What to bring
Your interest to learn!
Oil paints - White, black, Burnt Umber and Raw Umber (Also available for purchase)
Your favourite charcoal or pencils (regular charcoal will be provided)
What to wear
Casual (Warning: This might get messy)
Appropriate for
Everyone! Beginners or anyone who already loves to paint
---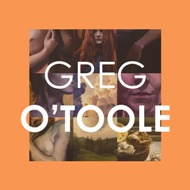 PRACTICE
I currently live in Melbourne Australia. I work as a teacher, running casual painting classes and private tution. In my home studio I enjoy creating art in an array of different medium and styles. Currently I am working with traditional oil painting techniques as well as printmaking, mixed media and digital artwork. Beyond that, I am always up for experimenting with new materials and pushing my ability into new areas of development.
STUDY
I have studied at Swinburne University of Technology and The Victorian College of the Arts and since then have pursued my own unique style and techniques. Most recently I was honoured to be a finalist in the [A.M.E Bale Travelling Scholarship][0], an award for artists working within the style of traditional painting and drawing.
TEACHING
I have been running casual painting classs in Melbourne for 1 year. I have also taught private lessons and I'm currently starting up some workshops looking closer at painting and the fundamentals of the traditional art practice. Please contact me if you are interested or would like to know about private lessons.
+ More