Extreme Knitting Masterclass
---
---
Description
Winter is coming.
Imagine your bed or sofa with a beautiful Extreme Knit throw – handmade by you!
Join me for a MASTERCLASS and you will learn all the techniques and secrets of Extreme Knitting.
THE MASTERCLASS
First you'll learn about the most incredible felted Australian Merino Wool, then I'll introduce you to the needles – oversized, hand turned timber and plumbing pipe, and when we put them together, the magic happens.
You'll learn how to cast on (in a way that gives a beautiful and consistent edge), knit and purl stitches and how to cast off – everything you need to knit your own throw blanket.
With these massive needles in your hands, you'll see it's as much about body mechanics as it is about knitting. I'll demonstrate and show you personally how I hold my needles, how I manipulate the stitches and manage a piece of work that can weigh up to 8kg for a King size bed, or even more, and protect your back, wrists and hands.
Then you'll learn to use your arms as the needles! Casting on can be tricky, but after I show you my simple 3 steps you'll have stitches running up the length of your arm. You'll learn how to make the stitches, different stitch patterns and casting off. 'Secret Skills' will teach you all you need to know to finish off your blanket, how to change colours and how to professionally join balls.
During the class you will have time to complete your own throw blanket with all the help and guidance you need. And I will demonstrate using the extreme knitting needles how to knit with a smaller (but still extreme at 72ply) yarn to create a loose stitch knit.
This class is limited to 12 knitters so you can all spend quality one-on-one time with me.
About the Instructor
I'm a knitter, designer, crafter and DIY fanatic. I've been knitting since I was a young child and since discovering felted merino wool about 12 months ago I've been Extreme Knitting. Extreme Knitting blankets, throws, cowls and cardigans from insanely extreme 200ply felted yarn, and its little sister (but still ridiculously extreme) 72ply yarn.
I'm living the dream – I get to knit every day, and now I want to share what I love with you. Come and join me, Lynda Collins from Handmade Interior for an afternoon of Extreme Knitting and get some handmade goodness in your world.
+ More
Class Schedule
Duration: 3 Hours
What you will learn
Extreme knitting on the massive needles, including techniques such as casting on, knit stitch, purl stitch, casting off and more
Secret skills to give your throw a professional finish
All about yarn: how it's made and how to care for it
What you will get
2kg of Pure Australian Merino Felted Wool (I will contact you prior to the class to confirm your colour choice) Value $220
Class notes with easy to follow diagrams. Knitting patterns for throw blanket and cowl.
Mini Felting kit
Use of Extreme Knitting needles in class
Gourmet Afternoon Tea
---
What to wear
Please wear jeans of trousers, extreme knitting isn't always pretty! And a stretch or short sleeve top is best for arm knitting
Appropriate for
This class is suitable for knitters of all levels, including the absolute beginner!
---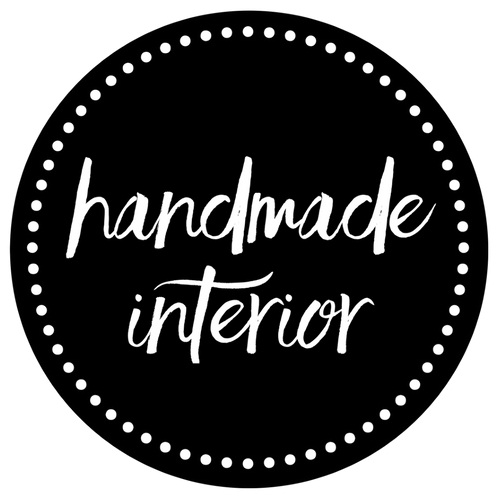 Extreme knitting takes beautiful Australian Merino Wool and turns it into something that has to be seen to be believed. Sculptural felted wool manipulated by you into the perfect textural element for your bed or sofa, or knitted into a cowl to wear during the chilly Melbourne winter. Learn this incredibly tactile craft with Lynda Collins of Handmade Interior.
+ More