Description
The Daughter!
If Son is the mother and Rumba is the father, then Salsa is the daughter. Salsa is a style of music and dance that fuses elements of Son, with folkloric Cuban and other popular dance/music styles, such as Mambo, Cha Cha Cha, jazz and more recently Timba.
The term Salsa was born in the 1960's as a generic term to describe the mix of all Cuban music, and because audiences would call out "salsa" to bands and musicians to "spice up" the music.
Salsa dancing can either be done as a partner dance, a solo dance, or as a group if dancing Rueda. The dance features a repetitive eight-beat pattern (two bars of four beats). The basic salsa step uses three steps with the fourth beat being skipped. When dancing socially the missing fourth beat is used for styling purposes.
Cuban Salsa is danced with the knees always bent, a slight forward inclination of the torso, and the torso moving side to side in synch with the feet. The dance patterns feature a circular momentum unlike other styles of salsa such as LA Salsa, which is dance more linearly.
Salsa in its diverse variations is the most popular style of dance in the Latin dance scene.
IMPORTANT: Payment is required on commencement of each term and is not refundable or transferable to another course.
+ More
Class Schedule
Duration: 60 Minutes 6-week Course
What you will learn
Perfect the intermediate Salsa steps
Gain confidence on the dance floor
Learn to lead or dance with a partner
What you will get
Mastery over intermediate Salsa dancing techniques
Expert tuition from experienced teachers
---
What to wear
Comfortable dance clothing that won't restrict your movement
Appropriate for
Some Salsa experience is required.
---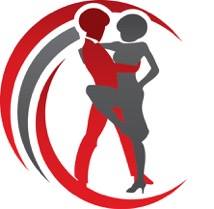 Havana Dance is the academy of choice if you want to learn authentic Cuban styles of dance including Salsa, Son, Rumba, Afro-Cuban, Rueda de Casino, Cha-cha-cha, Mambo, Pilon, Mozambique, Reggaeton and other iconic styles.
Our classes are taught by our team of experienced, friendly and well trained instructors at a choice of venues. In our classes you will not only learn the steps but also how to interpret the music and express yourself while dancing.
We welcome students of all levels from absolute beginners to advanced dancers. You can come with a partner or come alone but come prepared to have fun and meet great people!
For those who want to experience Cuba like a local, we also offer tailored dance and cultural holidays to Cuba to expose you to the very best of Cuban music and dance as well as an opportunity to learn, improve and practice your Cuban dance styles with one of the premier dance companies in Havana.
Join us and enter a new world where you will experience the passion, energy and sensuality that is Cuban dance.
Havana Dance Academy... a centre of excellence for Cuban dance.
OYE COMO DICE... AYYYYYYY!!!!!
FRAUDY
+ More