Description
The Wheel
Originating in Havana, Rueda (Spanish for "wheel') is a style of Cuban Salsa where several couples dance in a circle. The dance moves are called by one person, and the couples dance a specific pattern before swapping partners.
Rueda originally comes from the French Contradanza, which was famous in the 18th Century and was very popular at Cuban society balls. Rueda de Casino became a national phenomenon after Rosendo, choreographer and dancer of the "Ballet de la Television Cubana", presented it in the televising program Para Bailar in 1980.
Minimum two couples are required to dance the Rueda de Casino, but there is no upper limit to how many couples there can be. When dancing Rueda, it is important not to do too many or too complex turns. The leader's originality can be shown by leading the "wheel" gracefully and creatively, decorating the instructions with expressions or small stories, which make the Rueda a dynamic, vibrant and spicy experience.
+ More
Class Schedule
Thursdays, 23 February - 30 March 2017 Time: 8pm - 9pm
What you will learn
Perfect the advanced Rueda steps
Gain confidence on the dance floor
Learn to lead or dance with a partner
What you will get
Expert tuition from an experienced teacher
Mastery over advanced Rueda dancing techniques
---
What to wear
Comfortable dance clothing that won't restrict your movement
Appropriate for
Intermediate Level Salsa dancers with some Rueda experience is
---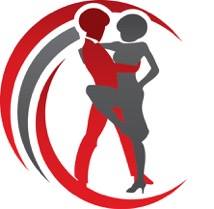 Havana Dance is the academy of choice if you want to learn authentic Cuban styles of dance including Salsa, Son, Rumba, Afro-Cuban, Rueda de Casino, Cha-cha-cha, Mambo, Pilon, Mozambique, Reggaeton and other iconic styles.
Our classes are taught by our team of experienced, friendly and well trained instructors at a choice of venues. In our classes you will not only learn the steps but also how to interpret the music and express yourself while dancing.
We welcome students of all levels from absolute beginners to advanced dancers. You can come with a partner or come alone but come prepared to have fun and meet great people!
For those who want to experience Cuba like a local, we also offer tailored dance and cultural holidays to Cuba to expose you to the very best of Cuban music and dance as well as an opportunity to learn, improve and practice your Cuban dance styles with one of the premier dance companies in Havana.
Join us and enter a new world where you will experience the passion, energy and sensuality that is Cuban dance.
Havana Dance Academy... a centre of excellence for Cuban dance.
OYE COMO DICE... AYYYYYYY!!!!!
FRAUDY
+ More